CategoryBaking, Delicious Recipes, Easy Recipes, Fingerfood, Homemade, Italian Recipes, La Nuova Cucina Italiana, Main Course, Mediterranean Recipes, Partysnack, Pizza, Snack, Vegetarian Recipes
Difficulty
Beginner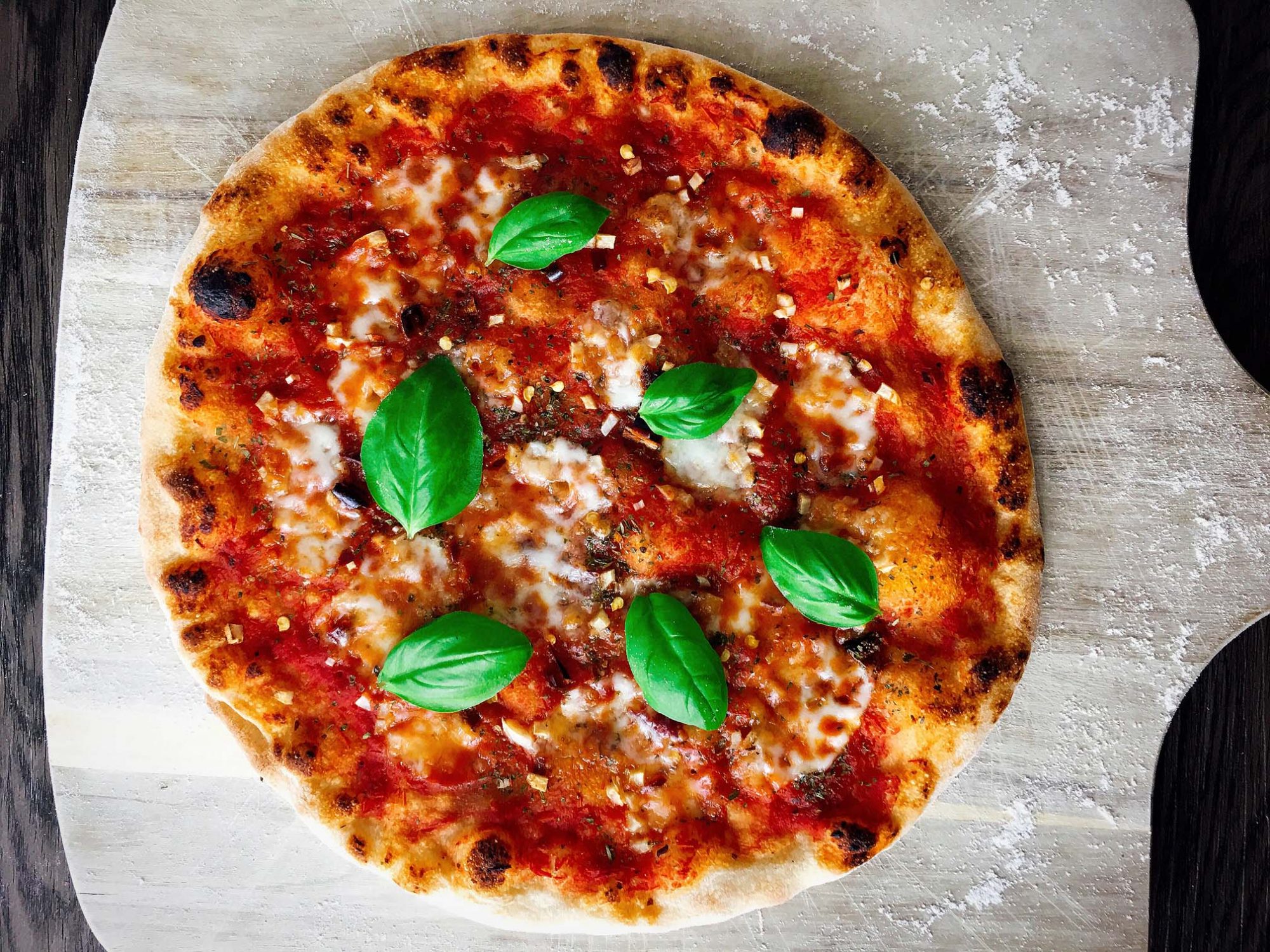 Pizza Marinita™ Recipe | Marinara meets Margherita
Original recipe for Pizza Marinita™ with mozzarella, garlic, chilli and basil. The best of Marinara meets Margherita. The Marinita is basically a Marinara with mozzarella and chili or a Margherita with garlic and chilli. The vegetarian Marinita combines the fine taste of the two classic Neapolitan pizzas. Only the finest buffalo mozzarella and sun-ripened San Marzano tomatoes are used. As a contrast in taste the Pizza Marinita is topped with fresh basil leaves and a pinch of Italian herbs after baking. The Marinita was - like some other new pizza creations - invented by Alexander Herder in the 21st century.
Prep Time5 mins
Cook Time5 mins
Total Time10 mins
275
g
Homemade pizza dough
Homemade San Marzano tomato sauce
60
g
Italian buffalo mozzarella
Hot Calabrian chili peppers
1
Form the homemade pizza dough with your hands into a ball. Slightly flatten on a floured surface and shape with your hands into a thin and round pizza.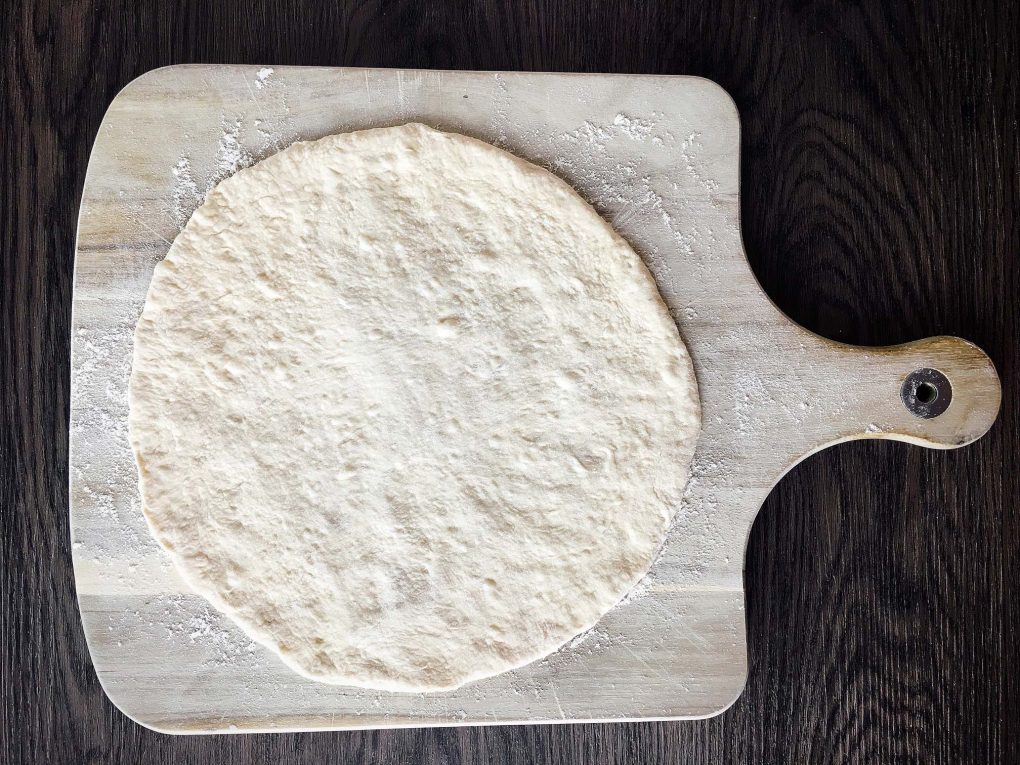 2
Brush with San Marzano tomato sauce. Add hot chili and Italian herbs to taste.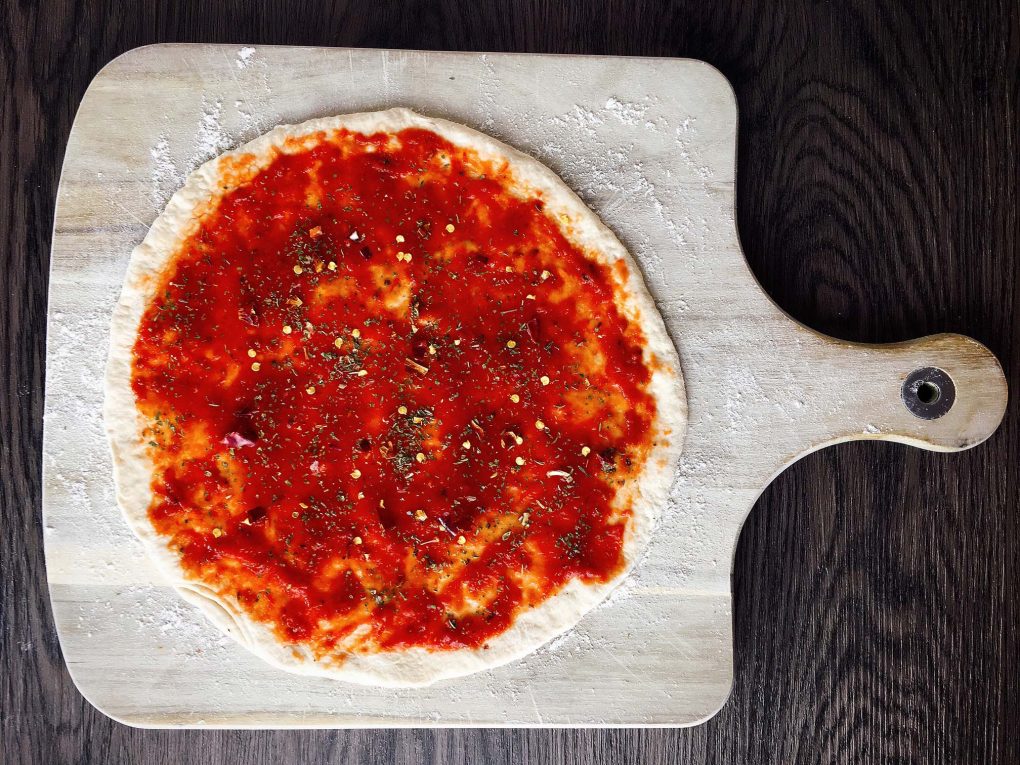 3
If no fresh chillies are available, dried chilies can also be used. Ideally, it should be spicy chilies from Calabria.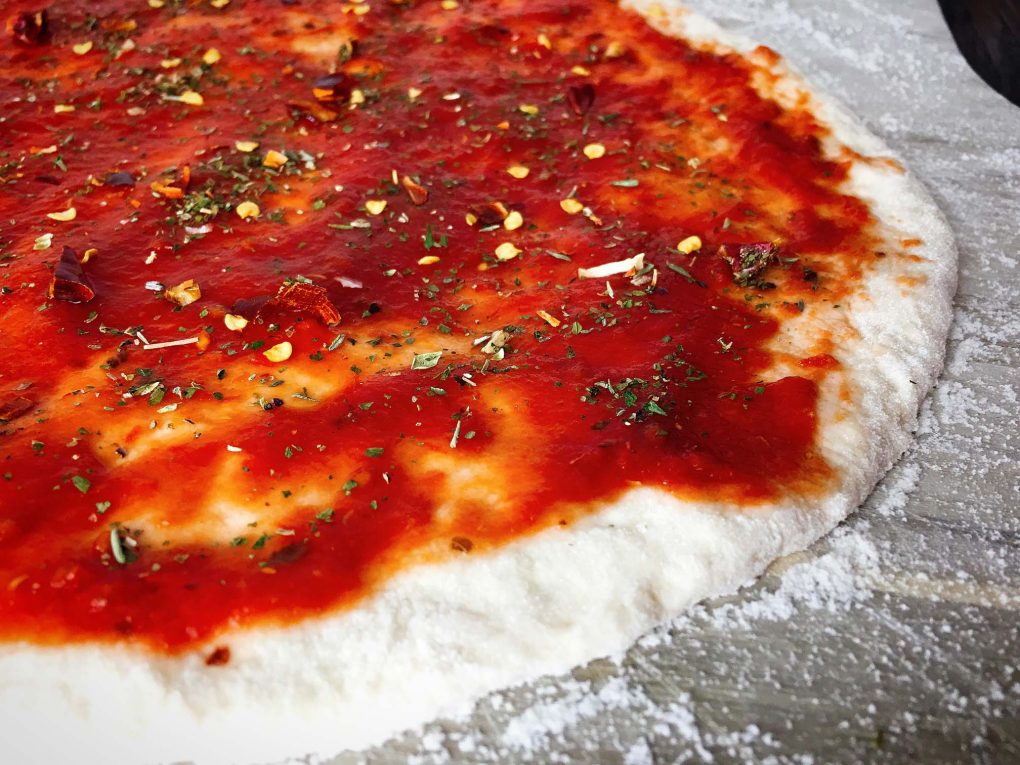 4
Peel the garlic and chop it into small pieces with a sharp knife.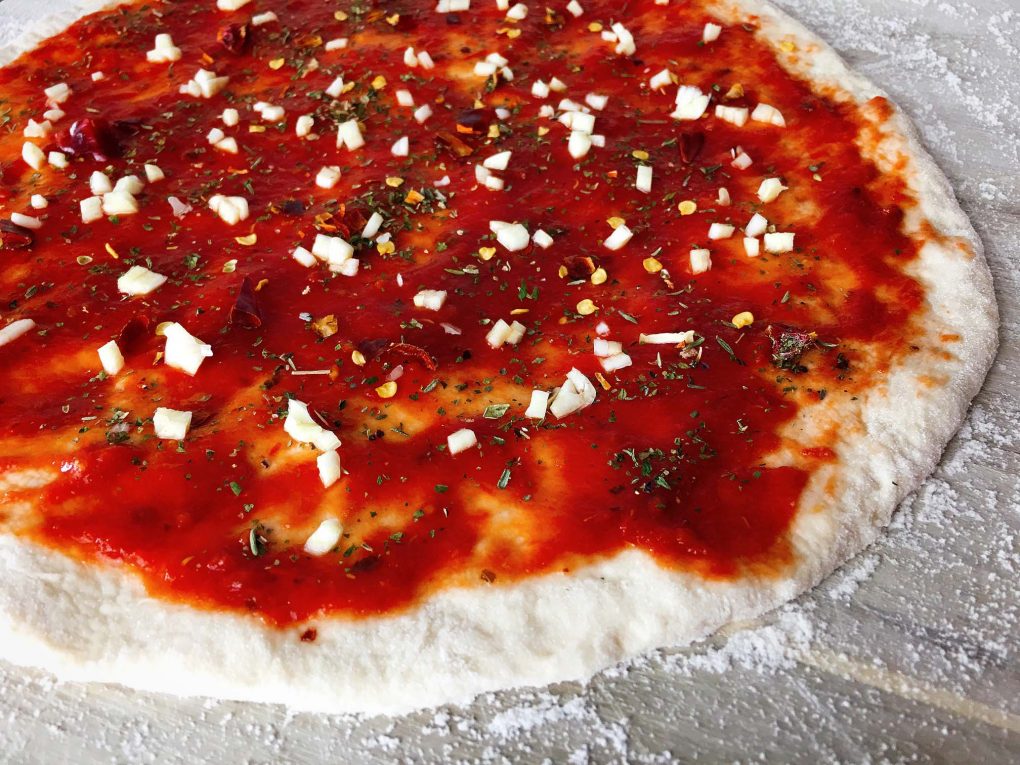 5
Tear the buffalo mozzarella into pieces and spread it on the Marinita.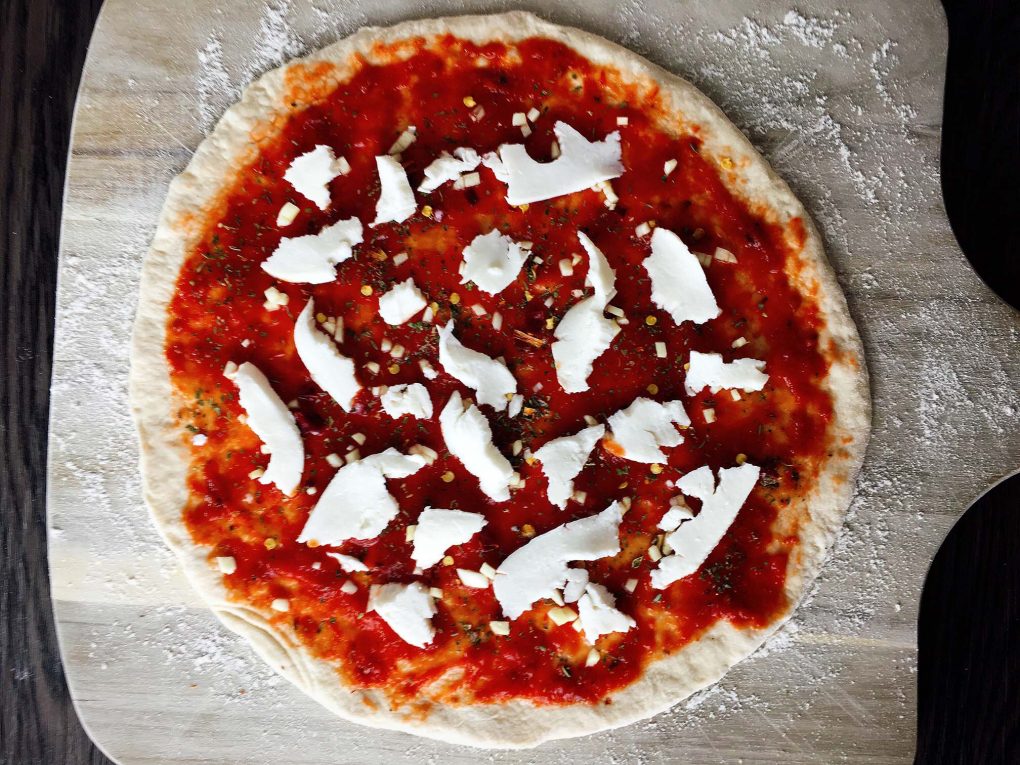 6
Bake in oven preheated to 600 degrees Fahrenheit (320 Grad Celisus) on a pizza stone for 3 to 5 minutes. The baking time depends on the maximum temperature of your oven. A detailed guide is here: Baking the perfect pizza at home.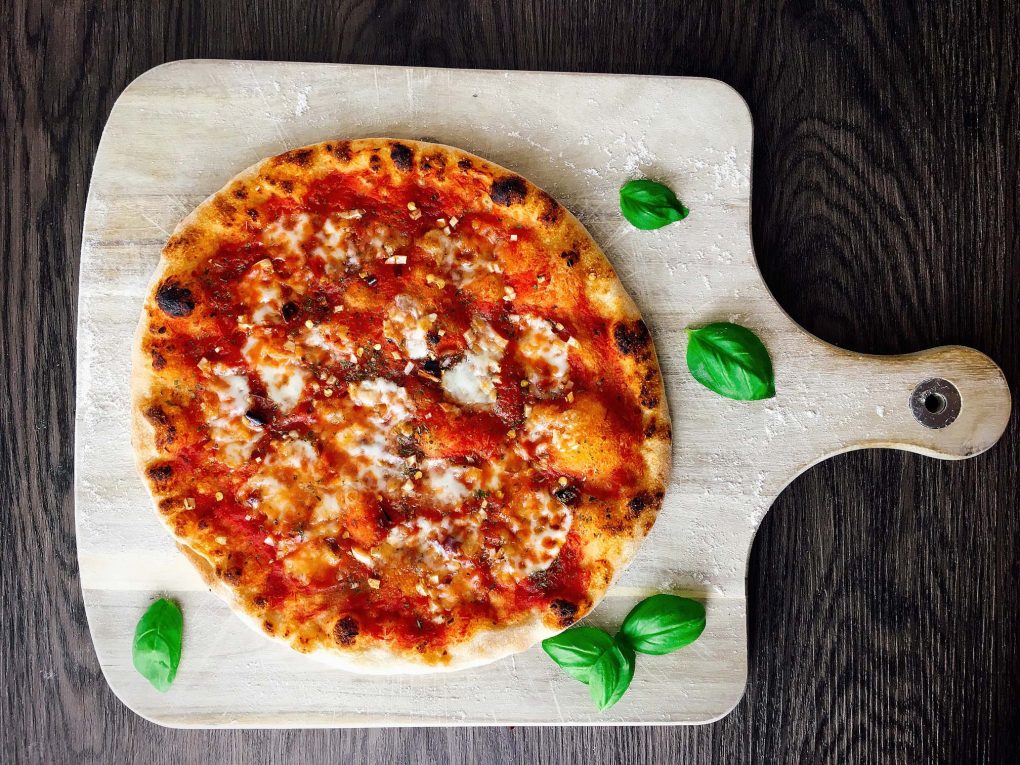 7
Take the pizza out of the oven and garnish with fresh basil leaves.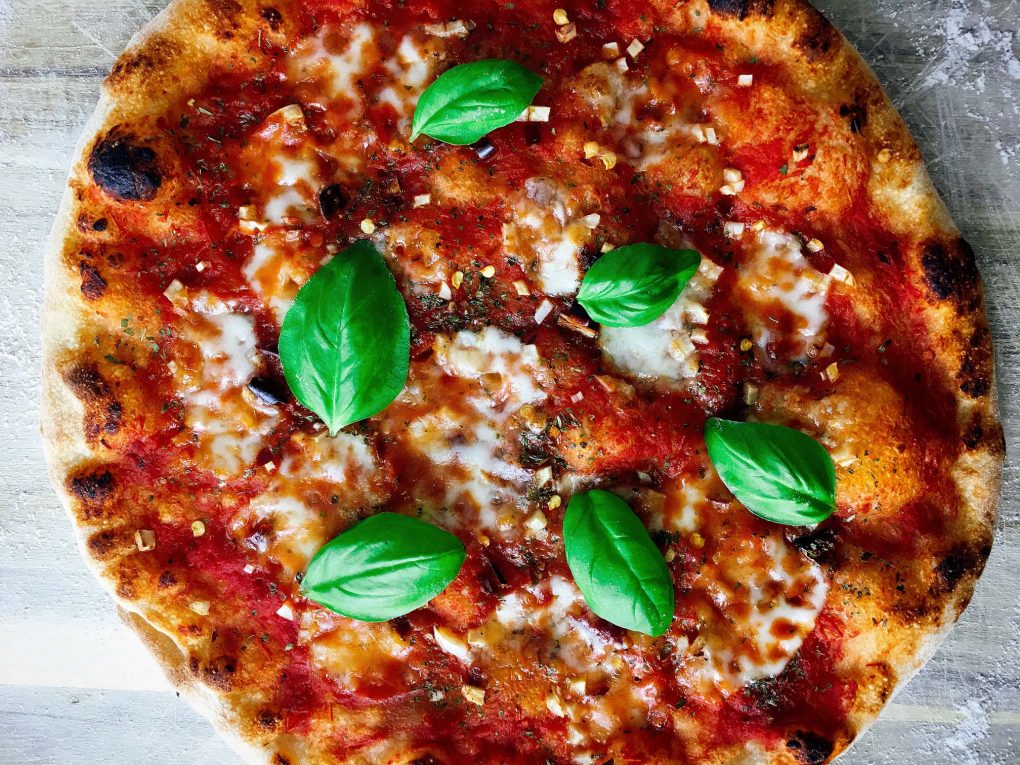 8
Be one of the first to try this novelty and enjoy the fusion of Marinara and Margherita: The M A R I N I T A !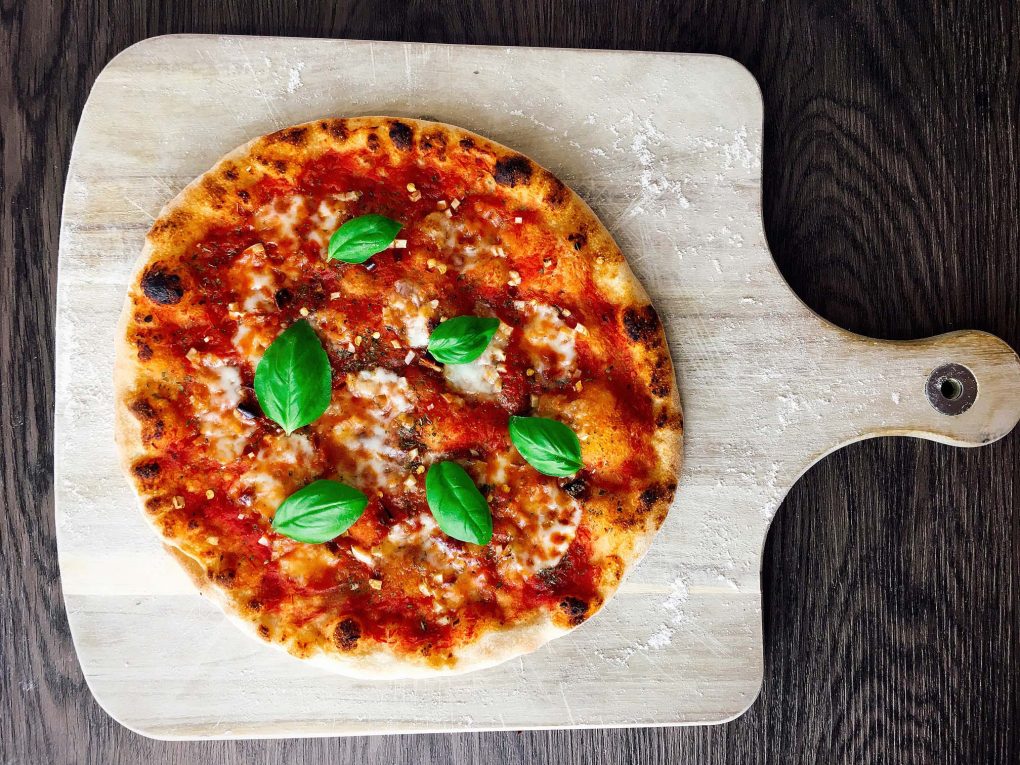 How useful was this post?
Click on a star to rate it!
Average rating / 5. Vote count:
We are sorry that this post was not useful for you!
Let us improve this post!
Thanks for your feedback!