CategoryAmerican Recipes, Baking, Delicious Recipes, Easy Recipes, Fingerfood, Homemade, Main Course, Partysnack, Pizza, Snack, Vegetarian Recipes
Difficulty
Beginner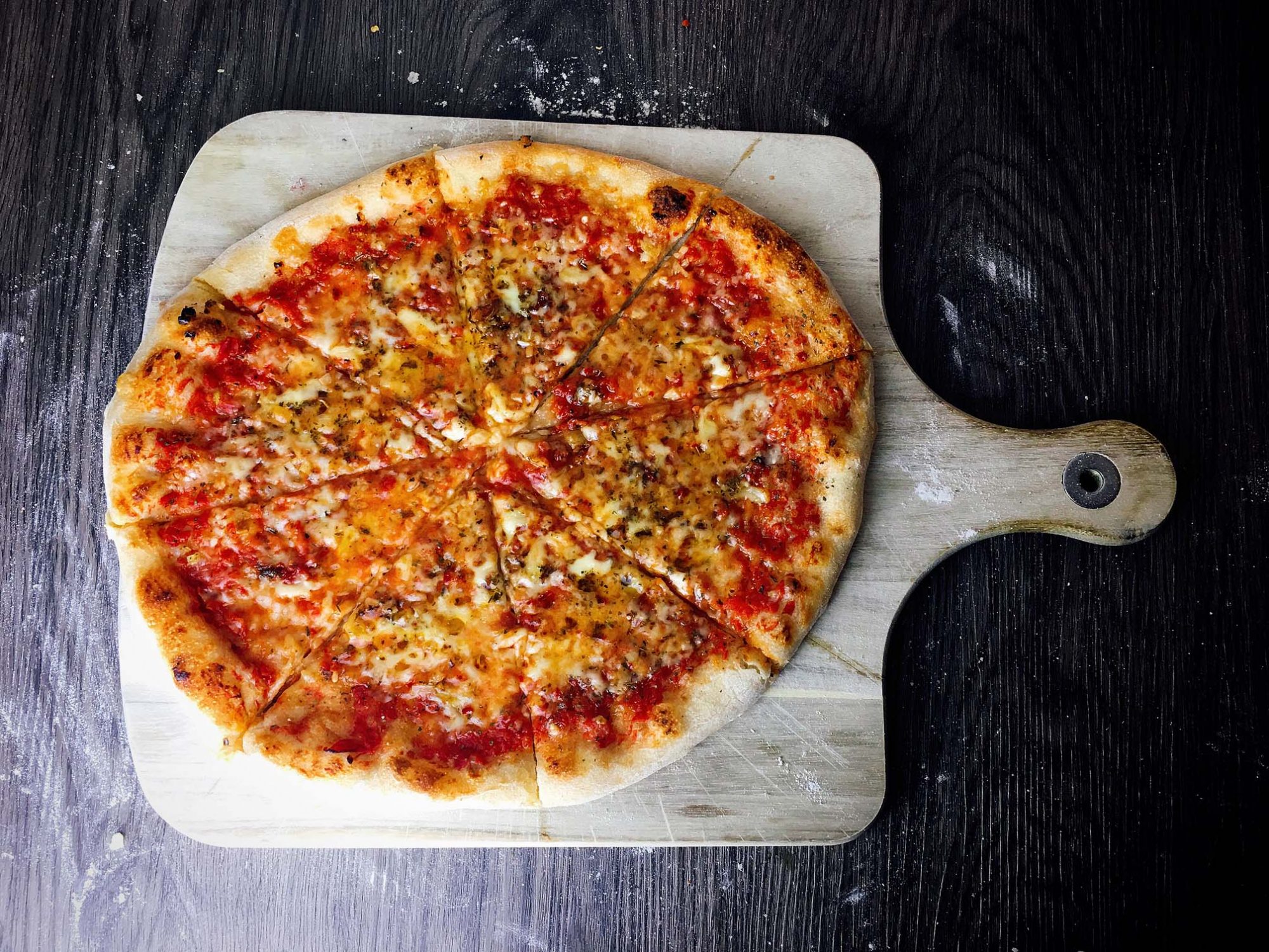 The New York Style Pizza is the most popular pizza variant in the USA. It is similar in many ways to the Neapolitan Margherita. The specialty also called New York Slice uses more cheese. The only topping used is dry, grated mozzarella or fresh mozzarella, as well as chili flakes and oregano. NY Slice Pizza is on sale in over 400 restaurants in New York. It is distributed nationwide in the United States, but most often it is sold at its birthplace, the New York metropolitan area. Mostly it is sold in slices, jumbo slices or in the whole.
Prep Time5 mins
Cook Time5 mins
Total Time10 mins
300
g
Homemade pizza dough
Chili pepper flakes or powder
1
Make a homemade pizza dough according to our Italian dough recipe and divide into 300 g portions. Shape a 300g serving with your hands into a ball. Now form a round, thin and very big pizza. The diameter should be about 13 to 15 inches.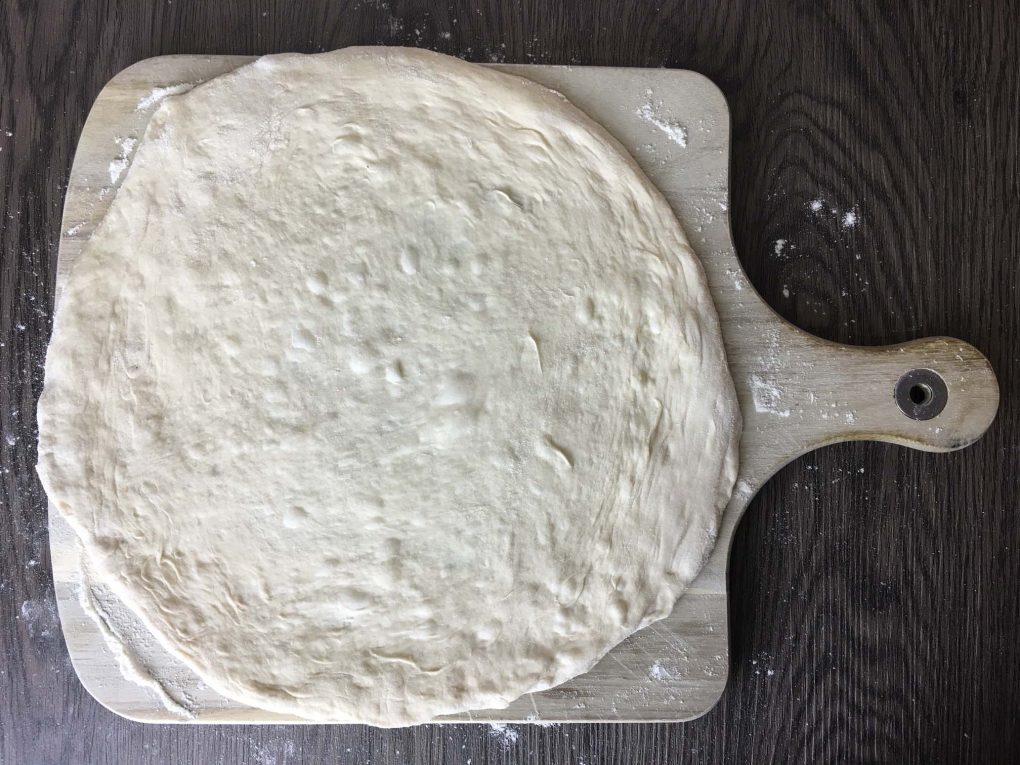 2
Now spread the dough with the exception of the edge with homemade tomato sauce. For the best taste use sun-ripened San Marzano tomatoes from Italy.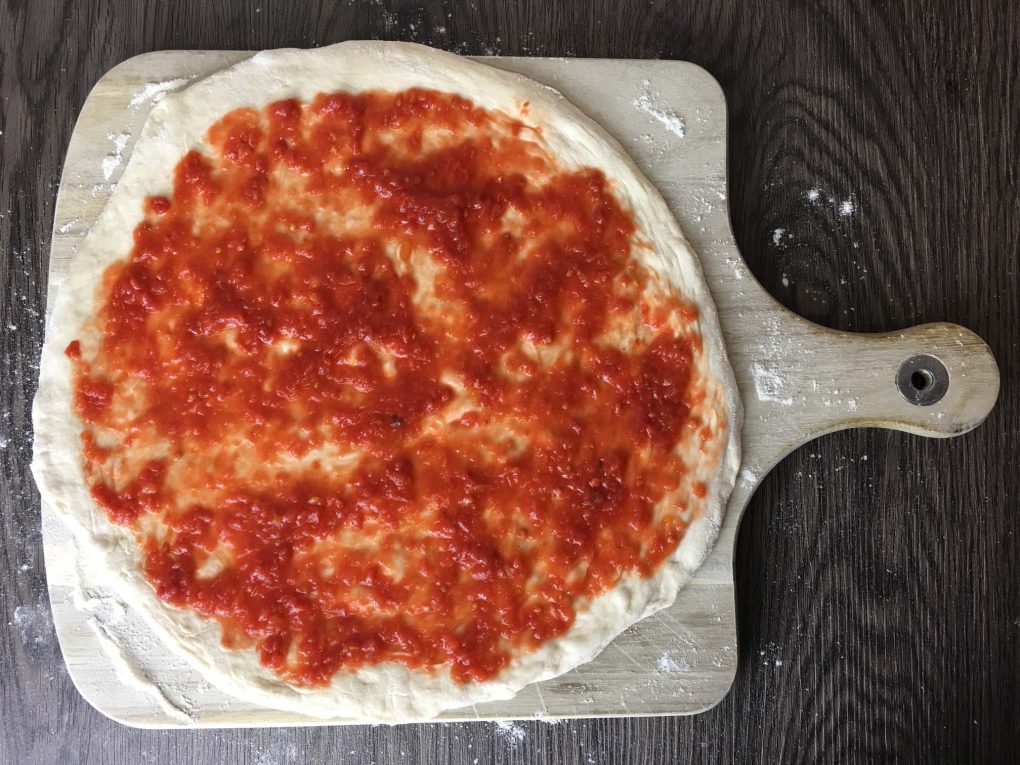 3
First slice the mozzarella with a sharp knife. Cut the mozzarella slices into strips and spread on the pizza.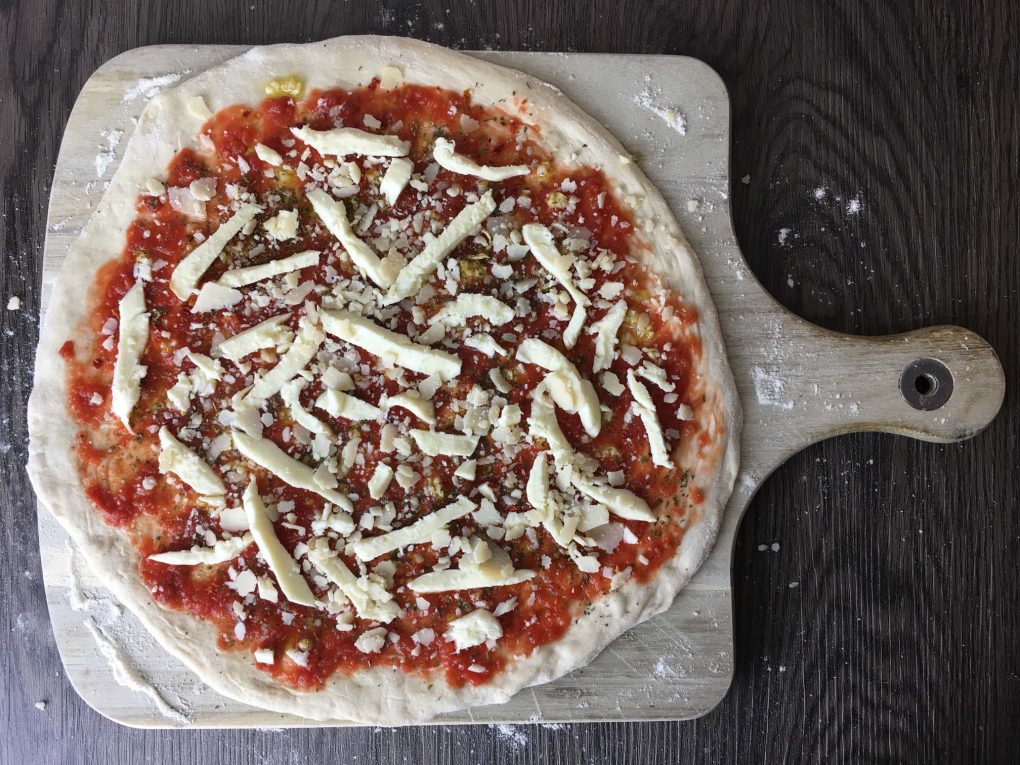 4
Add plenty of spicy chili powder or chilli flakes. Alternatively, fresh chilies can be used.
5
Bake in the oven preheated to the highest temperature for about 5 to 10 minutes. The baking time depends enormously on the temperature and the use of a pizza stone. Tips for baking perfect pizza at home can be found here.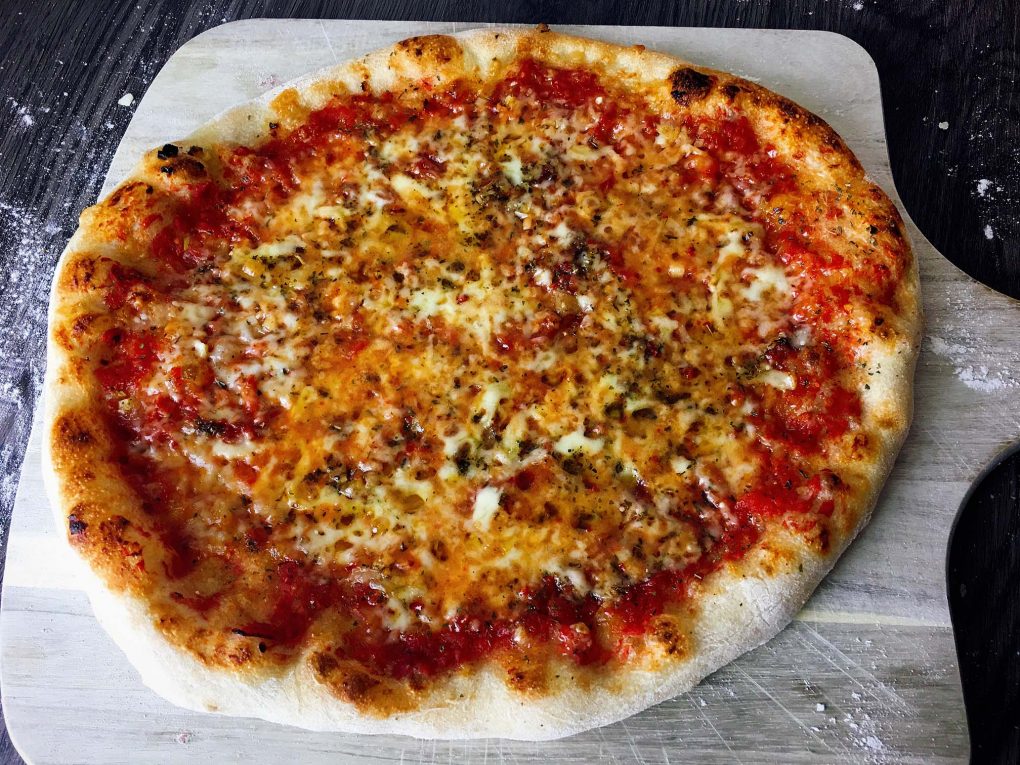 6
Enjoy your homemade classic New York Style Pizza! Share some slices with your friends and spread the love. Sharing is caring! 😉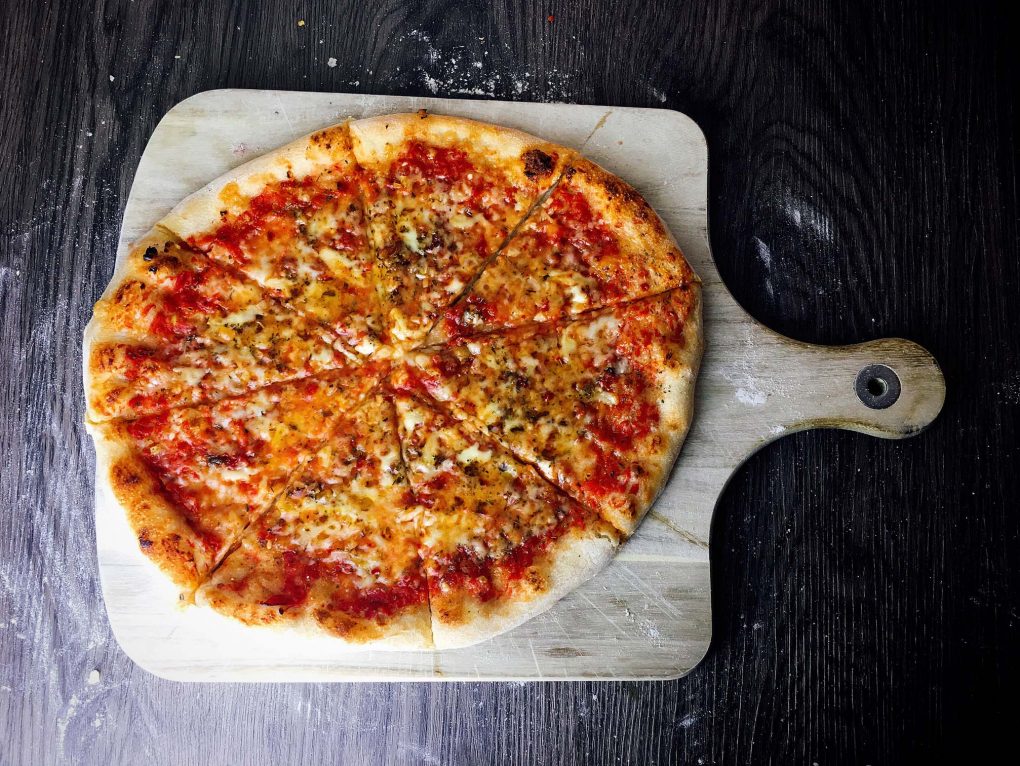 How useful was this post?
Click on a star to rate it!
Average rating / 5. Vote count:
We are sorry that this post was not useful for you!
Let us improve this post!
Thanks for your feedback!