CategoryAmerican Recipes, Baking, Delicious Recipes, Easy Recipes, Fingerfood, Homemade, Main Course, Partysnack, Pizza, Pizza Hut, Snack
Difficulty
Beginner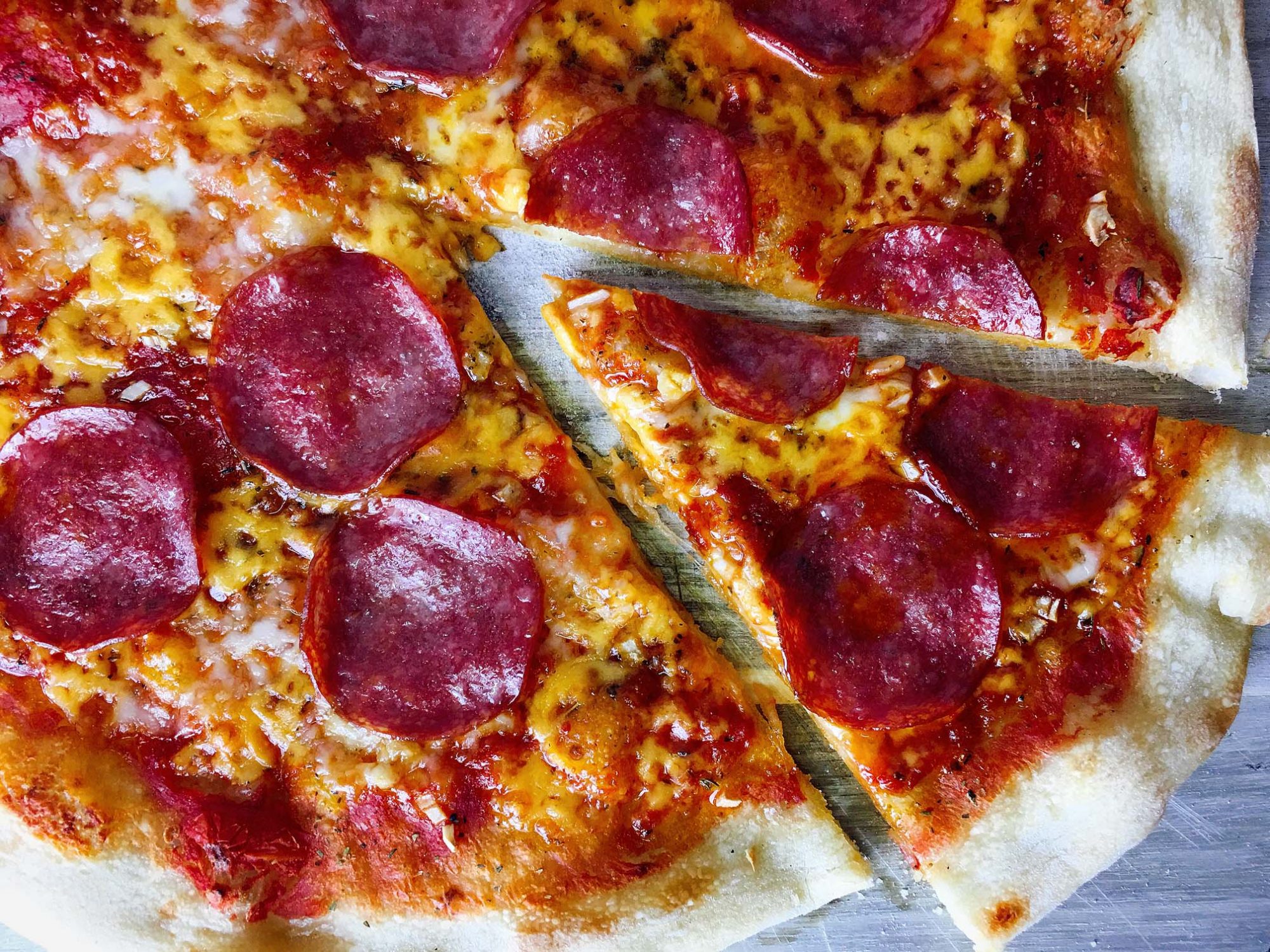 Easy recipe for a homemade Pan Pizza Salami with Pizza Hut style dough and sauce. The crispy crust and melted cheese together with the spicy salami give a unique delicious taste. Enjoy this mouthwatering copycat at home!
Prep Time5 mins
Cook Time7 mins
Total Time12 mins
2
Brush a large baking pan evenly with olive oil. Soybean oil is used at Pizza Hut, but olive oil gives it a finer flavor.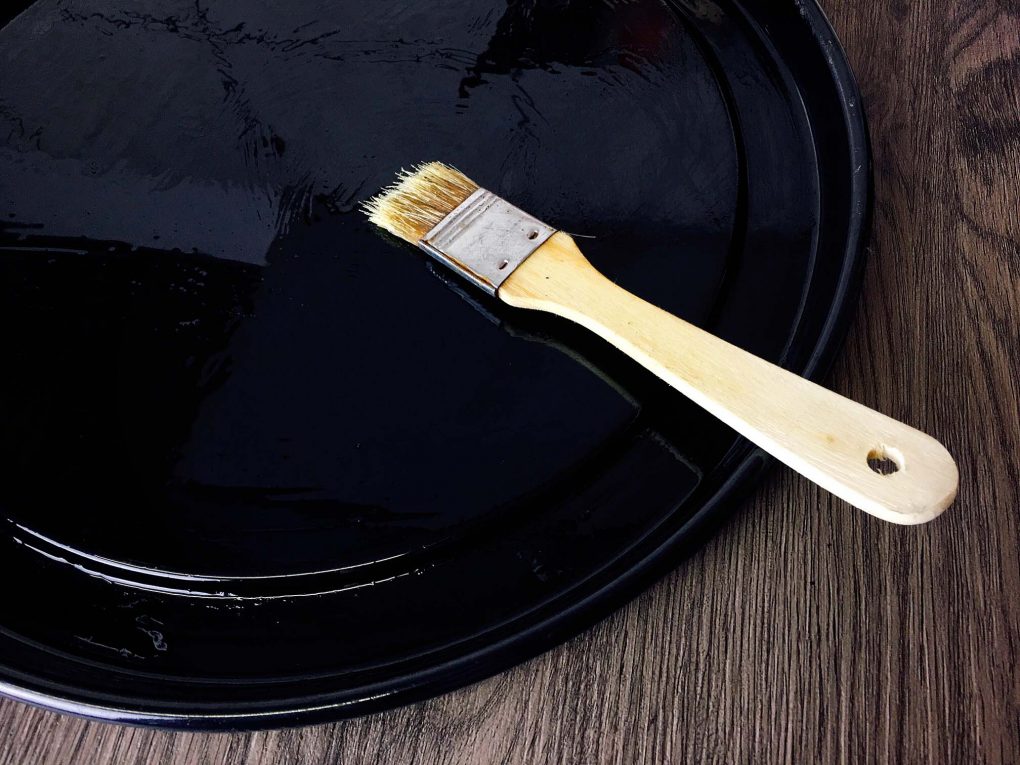 3
Form the pizza dough with your hands until its size is nearly as large as the pan. Press in on the edges of the pan until it is completely filled.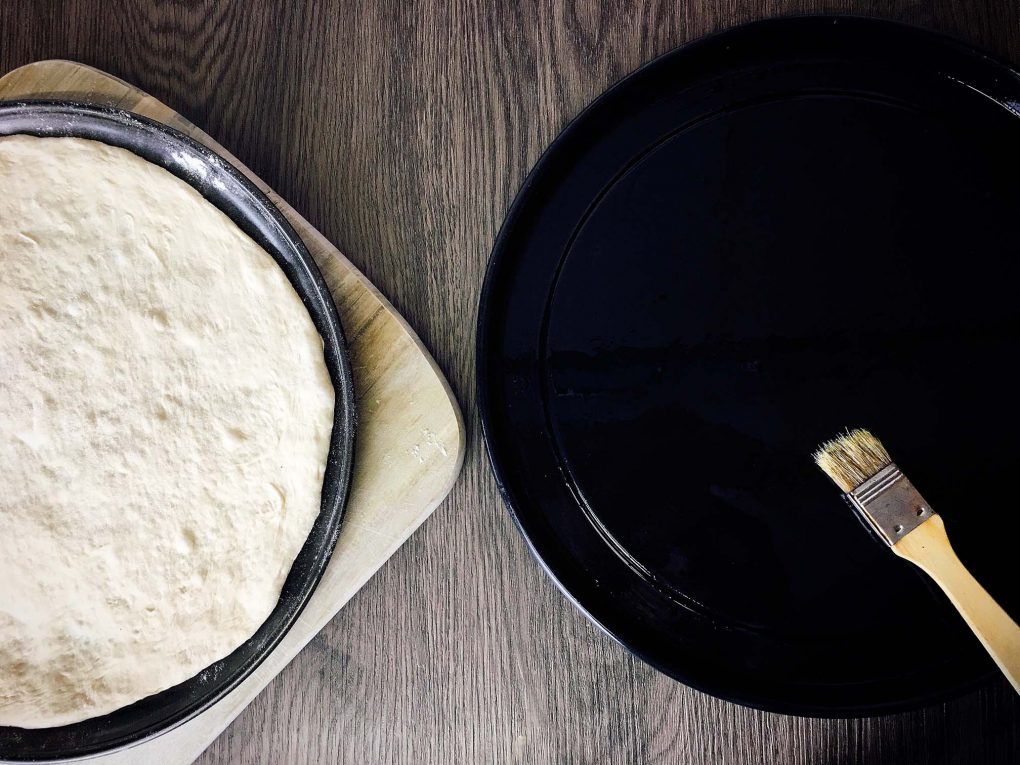 4
Brush with tomato sauce, leaving the rim free.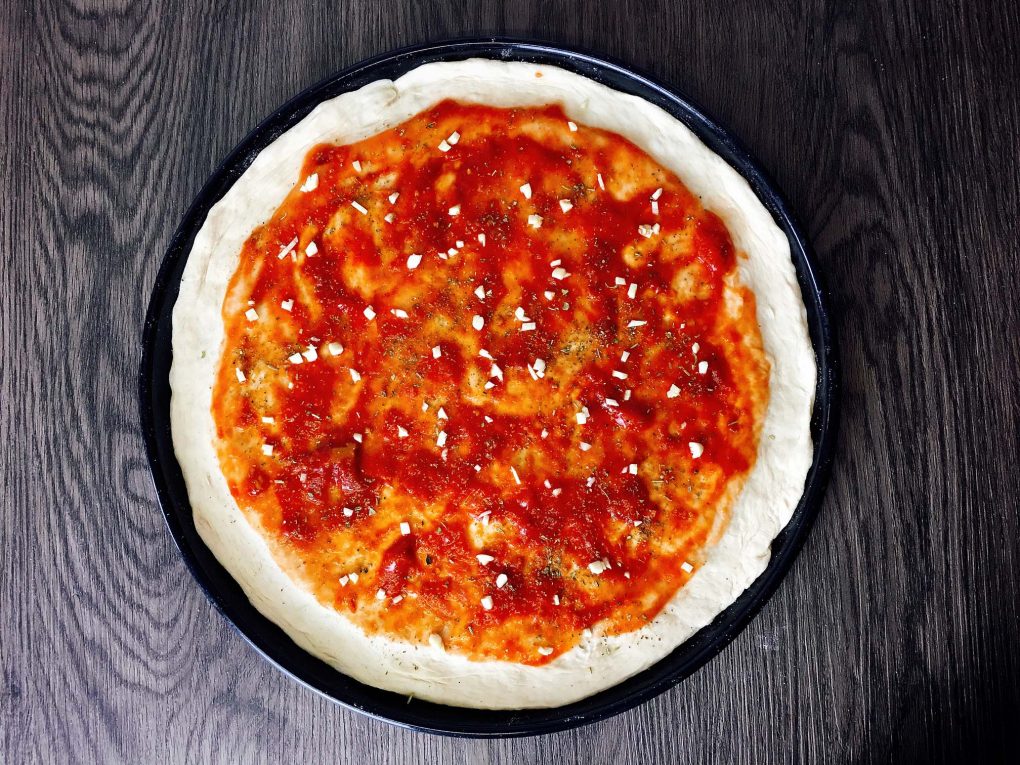 5
Cover with mozzarella cut into strips. Sometimes we also use some cheddar for a spicy taste. In the original only mozzarella is used.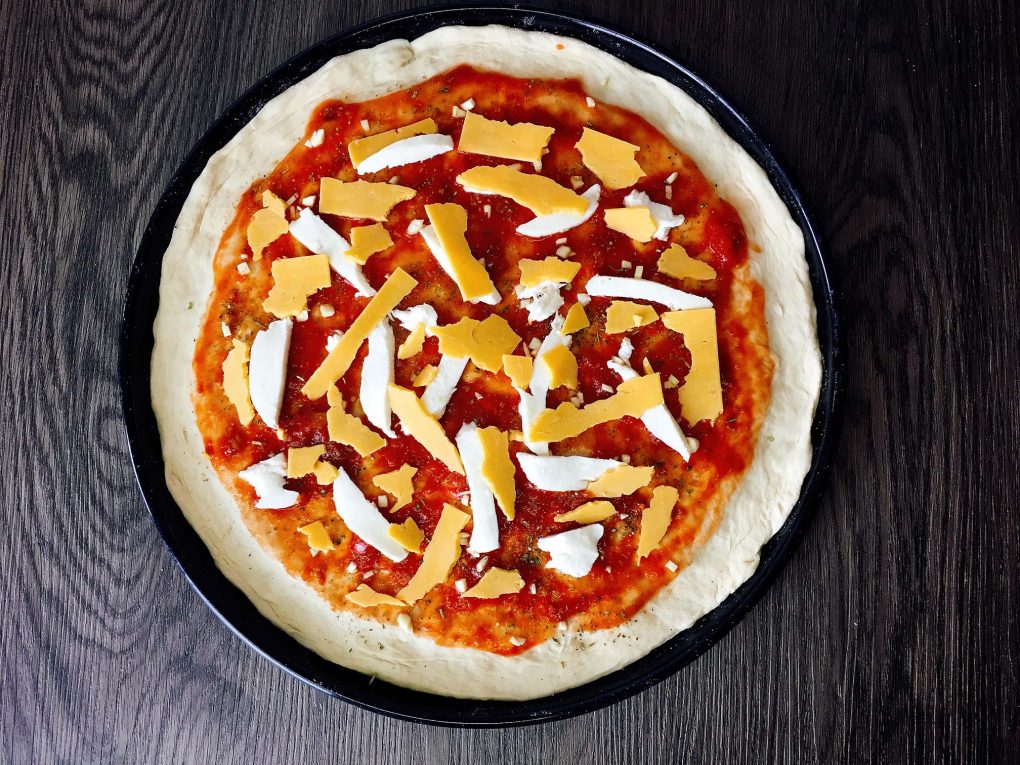 6
Cover with spicy salami and place together with the pan in the preheated oven. A good baking result is achieved by placing the pan on a very hot pizza stone. Bake for about 6 to 10 minutes. The baking time depends on the thickness of the pan, the temperature and the use of a pizza stone. How to achieve the best baking results in the oven at home, you will find out here.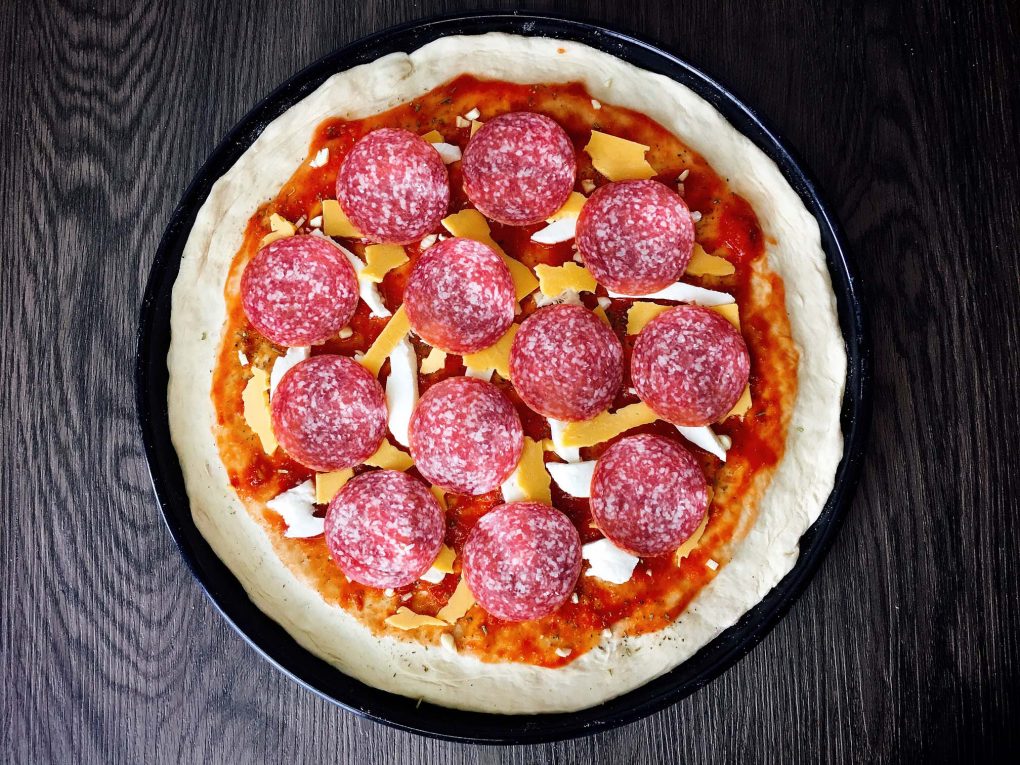 7
Take the pan out of the oven.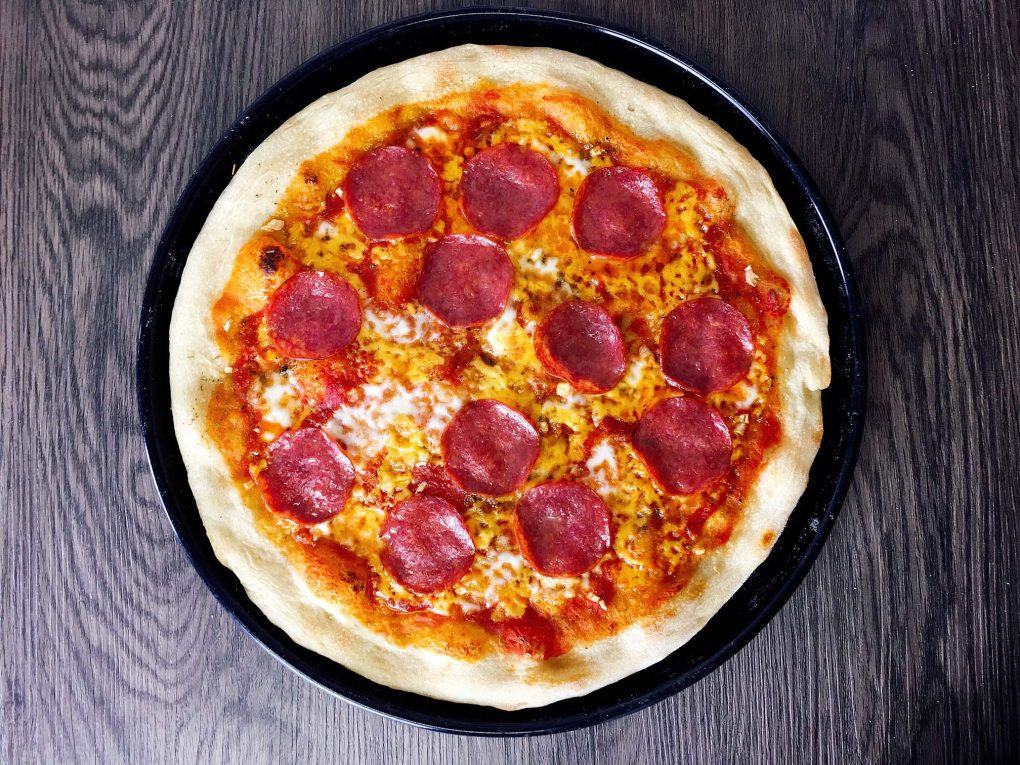 8
The dough should have risen nicely and be slightly higher than the edge of the pan.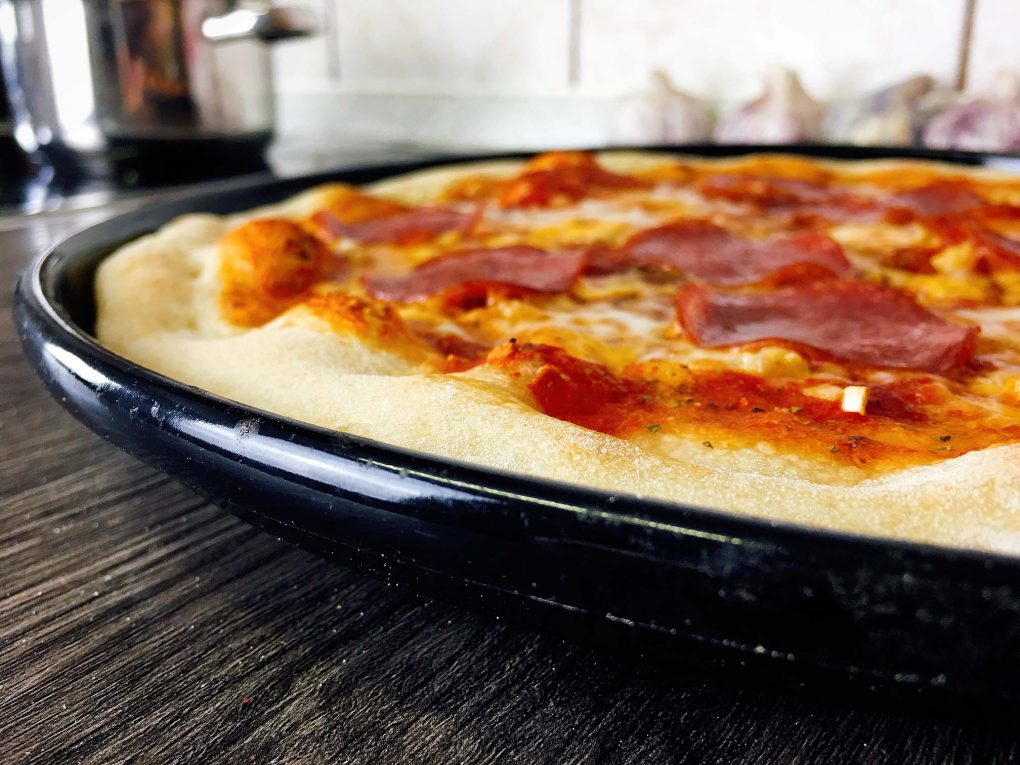 9
Cut into slices and enjoy! 😉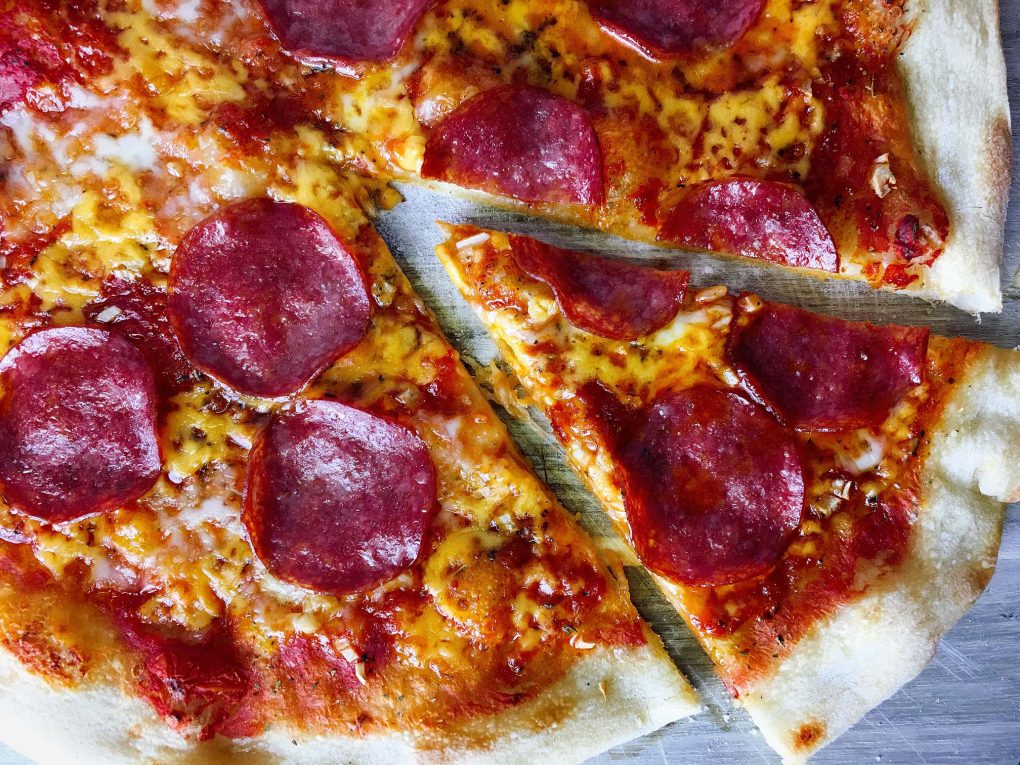 How useful was this post?
Click on a star to rate it!
Average rating / 5. Vote count:
We are sorry that this post was not useful for you!
Let us improve this post!
Thanks for your feedback!