Welcome to pizzarecipe.org. Her you can find easy recipes and the best topping ideas for homemade Pizza. We also have the world's largest list of different pizza varieties and instructions how to make Italian Pizza dough and tomato sauce at home.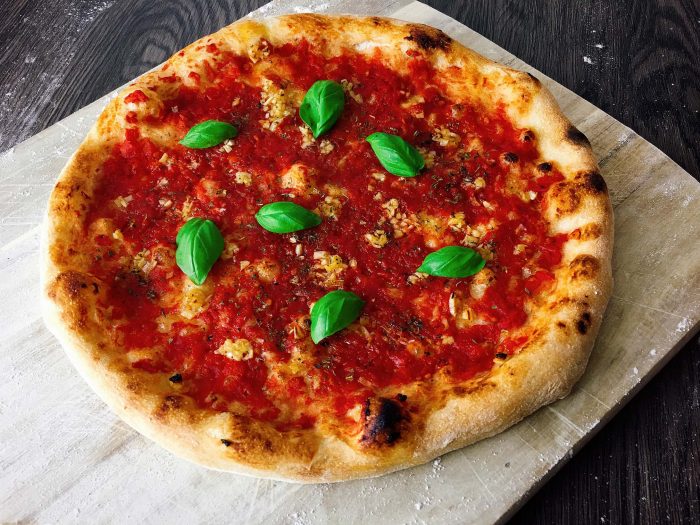 Pizza Marinara
A recipe for a traditional Italian Pizza Marinara. The original Pizza Marinara is vegan and only served with tomato sauce, garlic and oregano. The Marinara is a true pizza classic and comes from Naples like the Pizza Margherita. Unlike the vegetarian Margherita, the Marinara contains no cheese. The fresh tomato sauce, the garlic and the oregano combine with the pizza dough to a very delicious taste experience. Depending on your preference, a dash of olive oil can be added. Incidentally, a real vegan Pizza Marinara has nothing to do with the seafood pizza, which is usually available under the name Marinara. The name of the Marinara goes back to Italian sailors. Due to the good shelf life of all ingredients, it could also be freshly prepared on the high seas and used as provisions for long sea voyages.
How useful was this post?
Click on a star to rate it!
Average rating / 5. Vote count:
We are sorry that this post was not useful for you!
Let us improve this post!
Thanks for your feedback!
NEVER MISS A RECIPE!
Receive the latest recipes and articles via e-mail 🙂