CategoryBaking, Delicious Recipes, Easy Recipes, Fingerfood, Homemade, Italian Recipes, Main Course, Mediterranean Recipes, Pizza, Snack, Vegan Recipes, Vegetarian Recipes
Difficulty
Beginner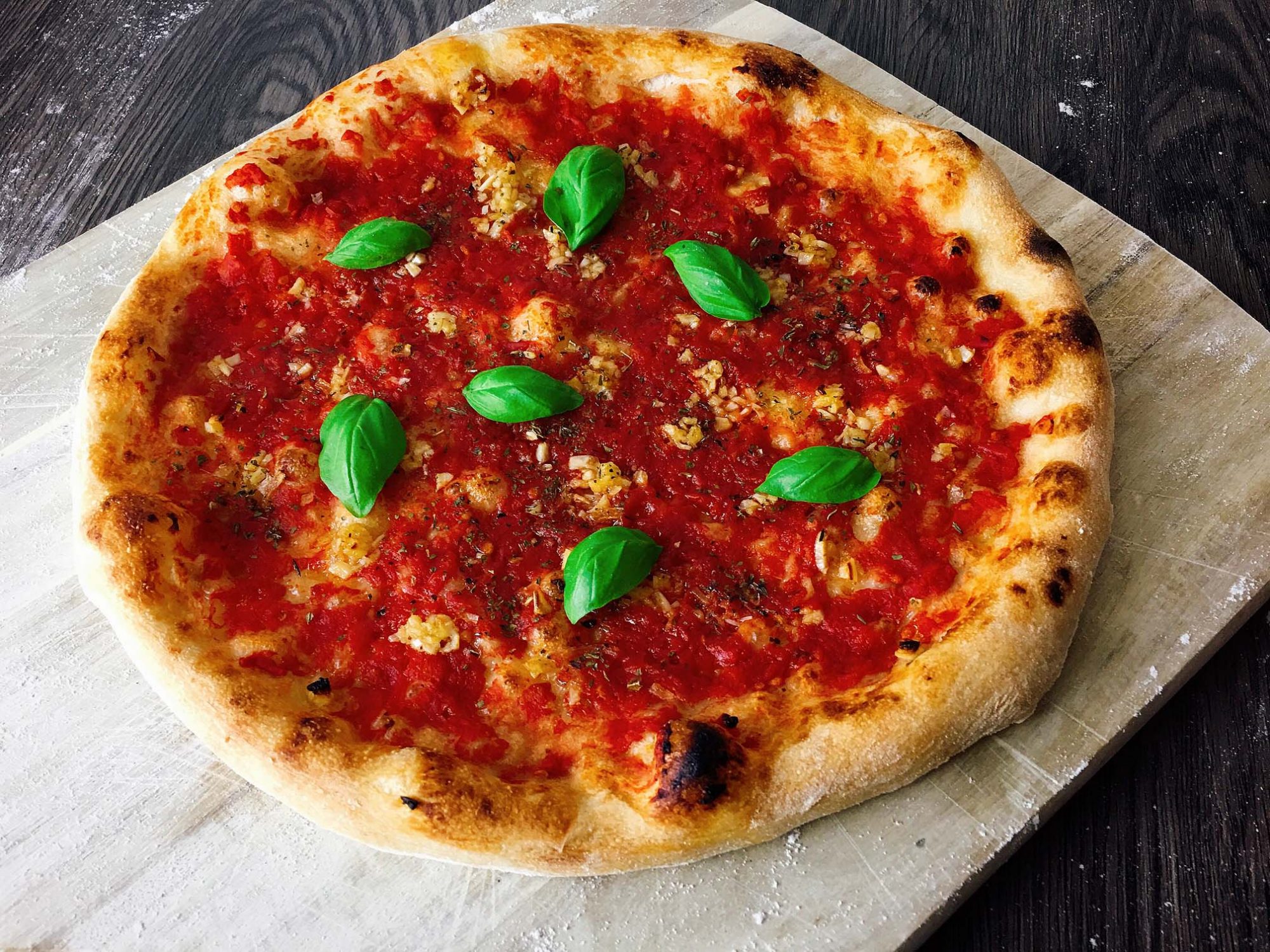 A recipe for a traditional Italian Pizza Marinara. The original Pizza Marinara is vegan and only served with tomato sauce, garlic and oregano. The Marinara is a true pizza classic and comes from Naples like the Pizza Margherita. Unlike the vegetarian Margherita, the Marinara contains no cheese. The fresh tomato sauce, the garlic and the oregano combine with the pizza dough to a very delicious taste experience. Depending on your preference, a dash of olive oil can be added. Incidentally, a real vegan Pizza Marinara has nothing to do with the seafood pizza, which is usually available under the name Marinara. The name of the Marinara goes back to Italian sailors. Due to the good shelf life of all ingredients, it could also be freshly prepared on the high seas and used as provisions for long sea voyages.
Prep Time5 mins
Cook Time5 mins
Total Time10 mins
Possibly a dash of good italian olive oil
Fresh basil leaves to taste
1
Prepare a homemade pizza dough using our original pizza dough recipe or alternatively use a store-bought dough. A homemade pizza dough, tastes much better than bought dough and should be preferred.
2
First shape the dough with your hands into a ball.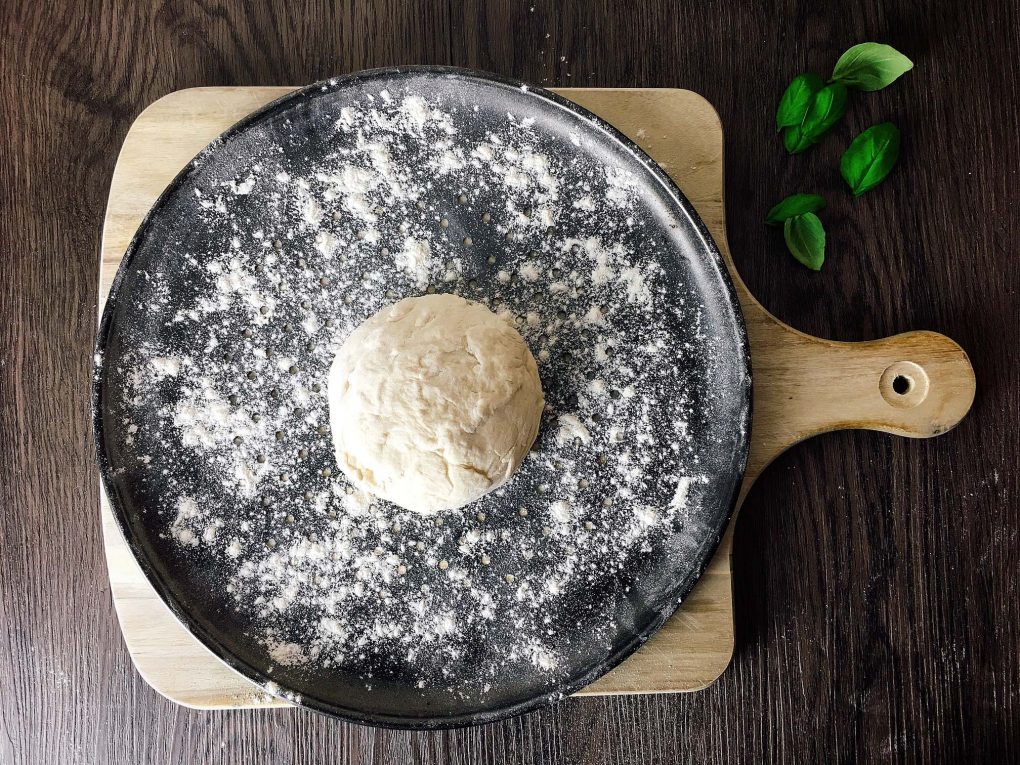 3
Press the dough to a thick round shape.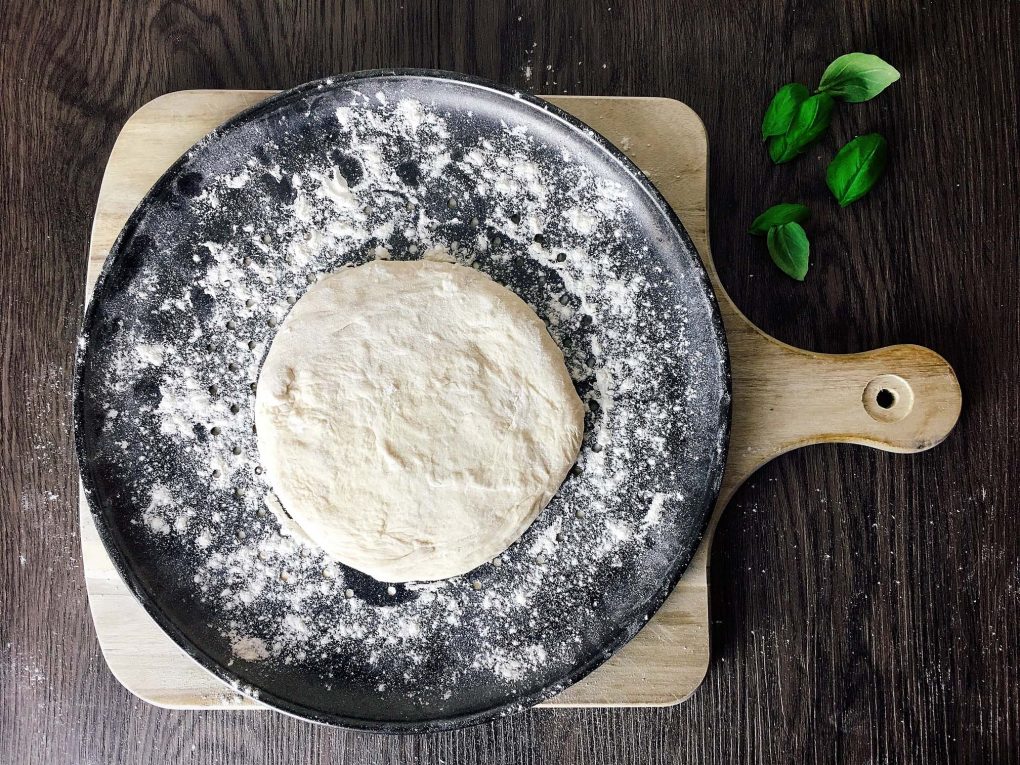 4
Finally shape it with your hands to a thin and round pizza.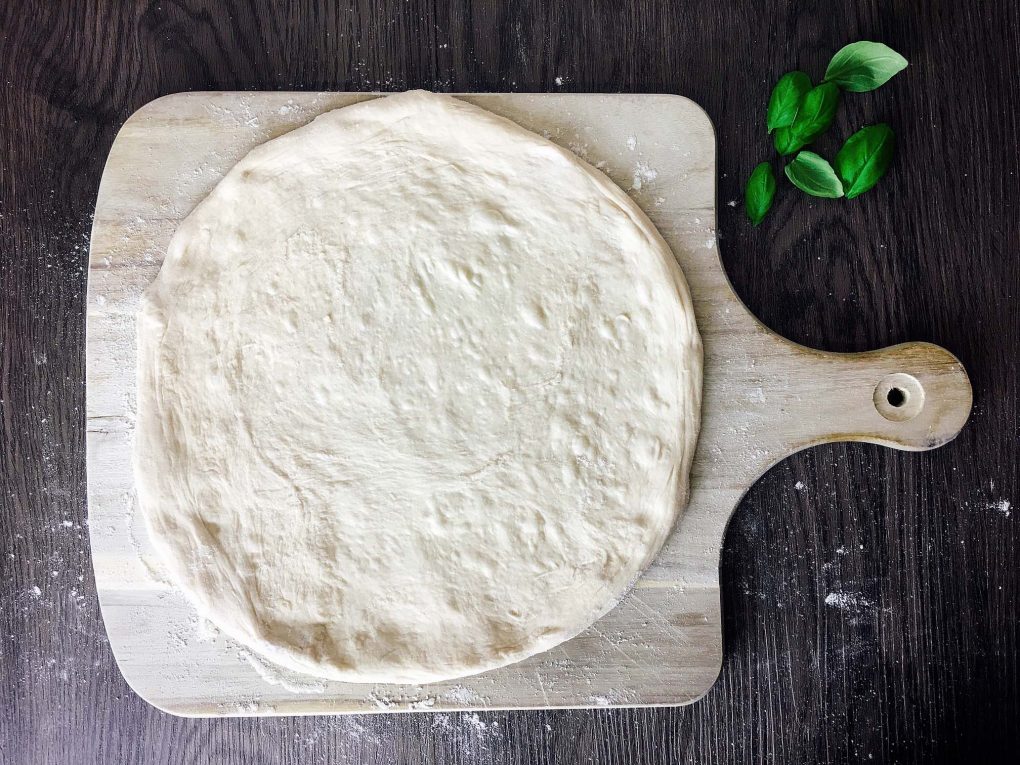 5
Now coat the pizza topping with homemade marinara sauce and leave around 1 inch at the edge.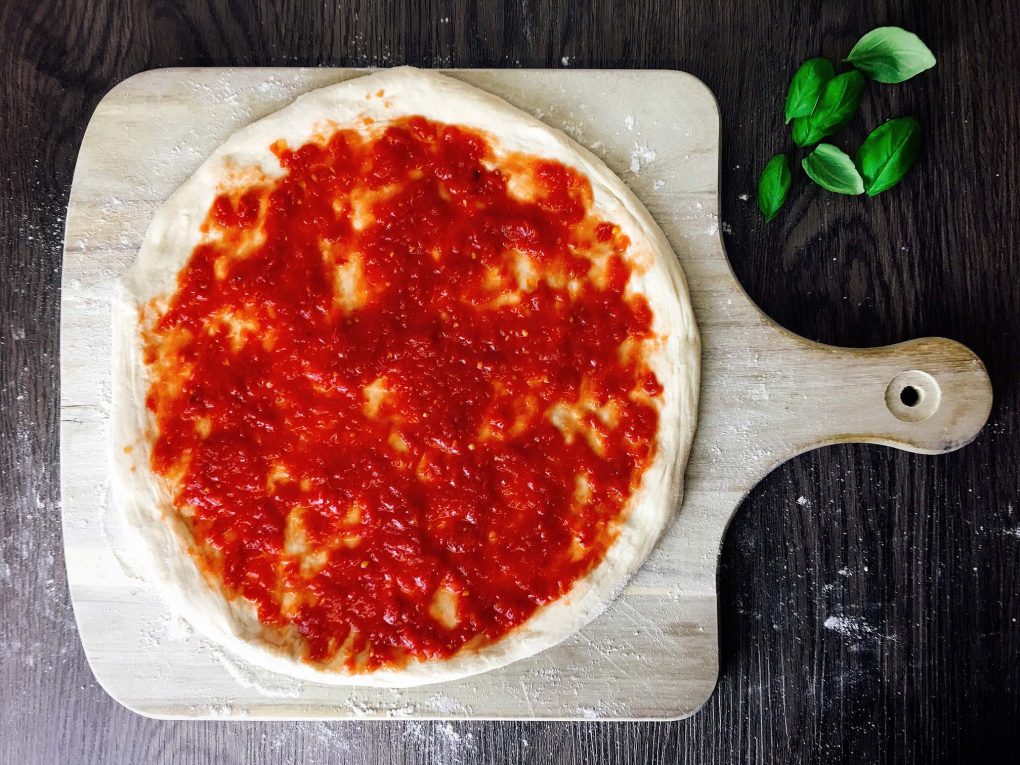 6
Finely chop the garlic and spread evenly on the Marinara.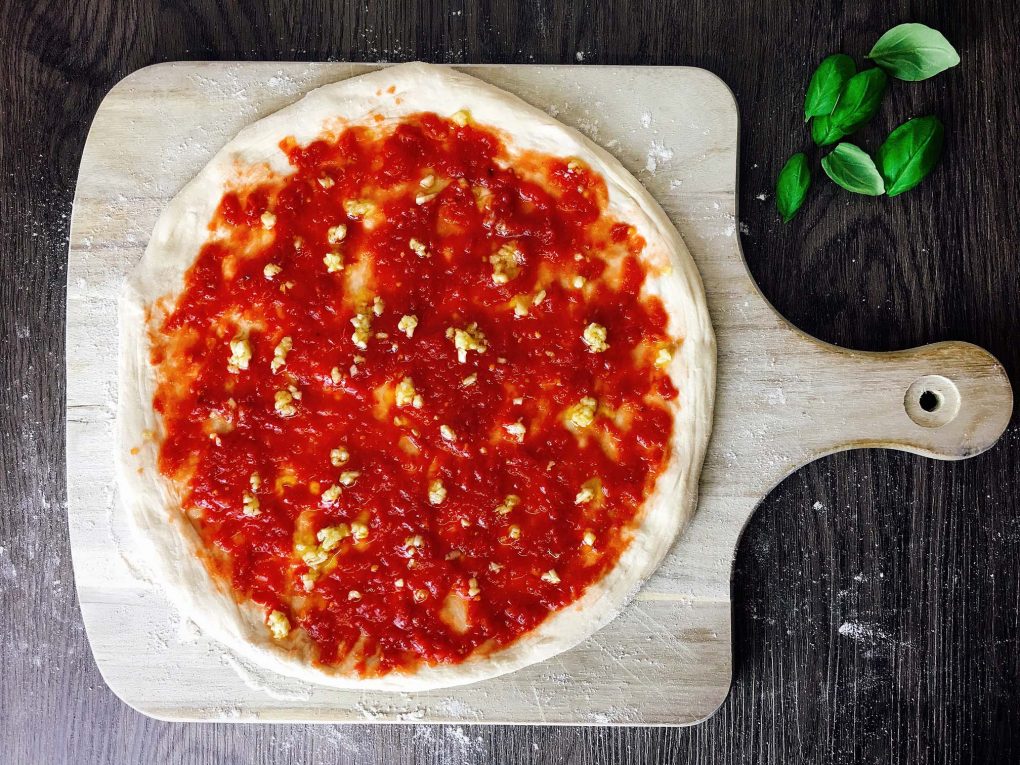 7
Top with Oregano or Italian herbs.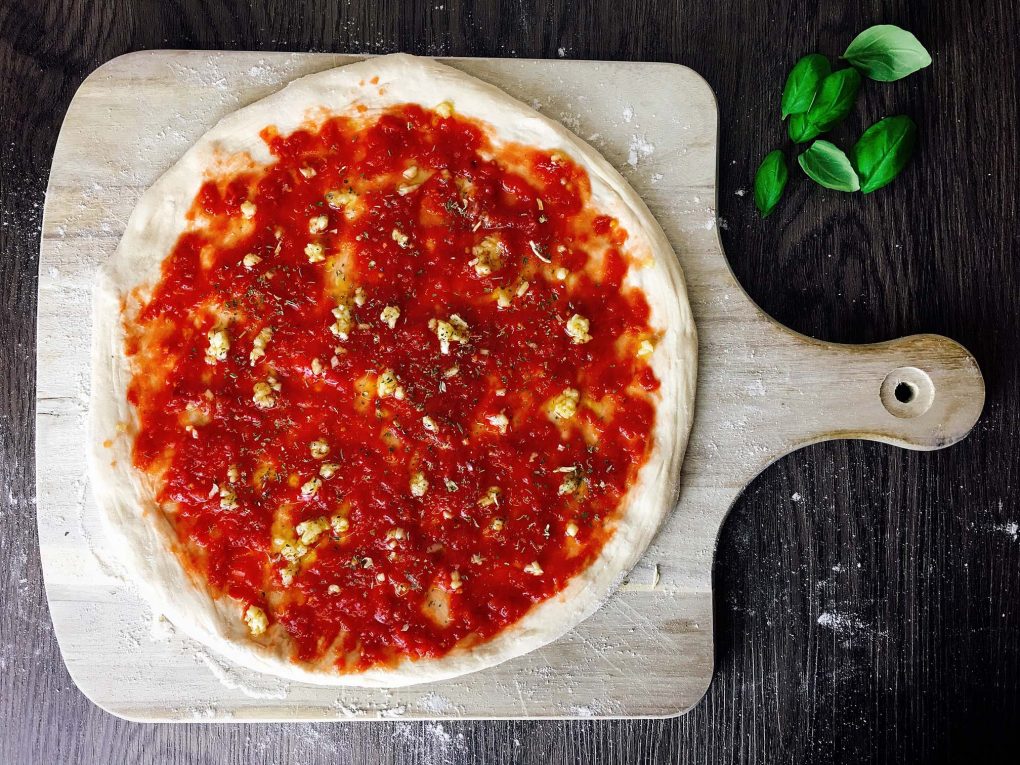 8
Put the Pizza Marinara in the preheated oven and bake for about 3 to 8 minutes, depending on the heat. The baking time depends enormously on the temperature of the oven and the use of a baking stone or steel. Here you can find a detailed guide to pizza baking at home.
9
Take it out of the oven.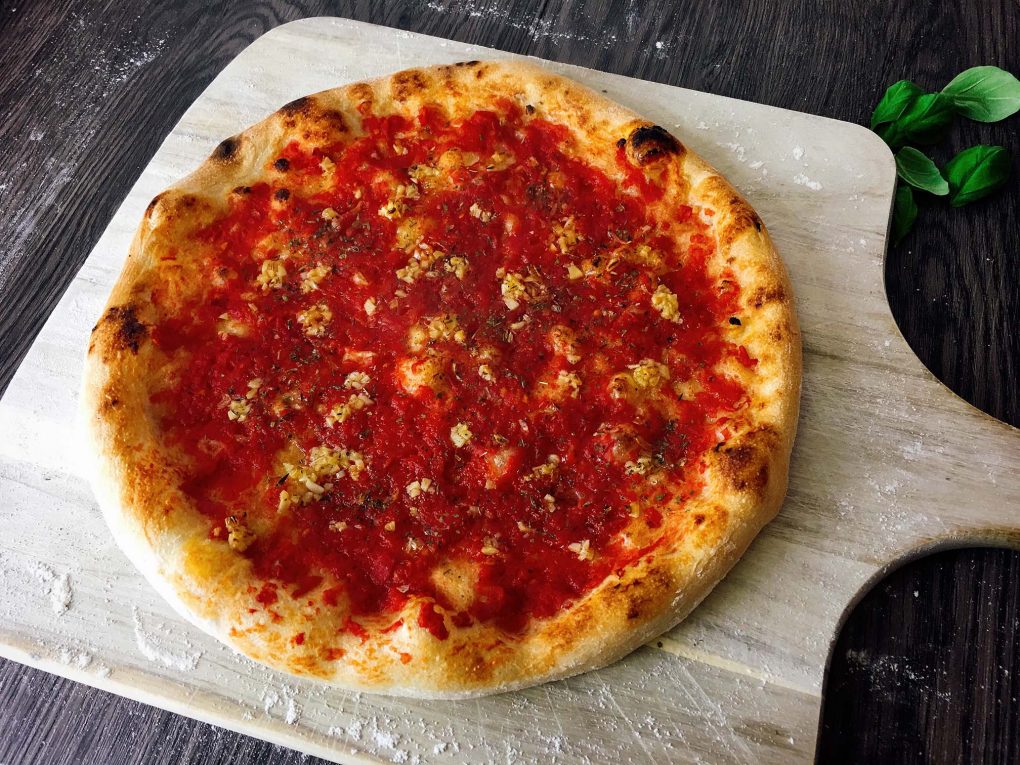 10
Add a dash of good Italian olive oil and some basil leaves if desired.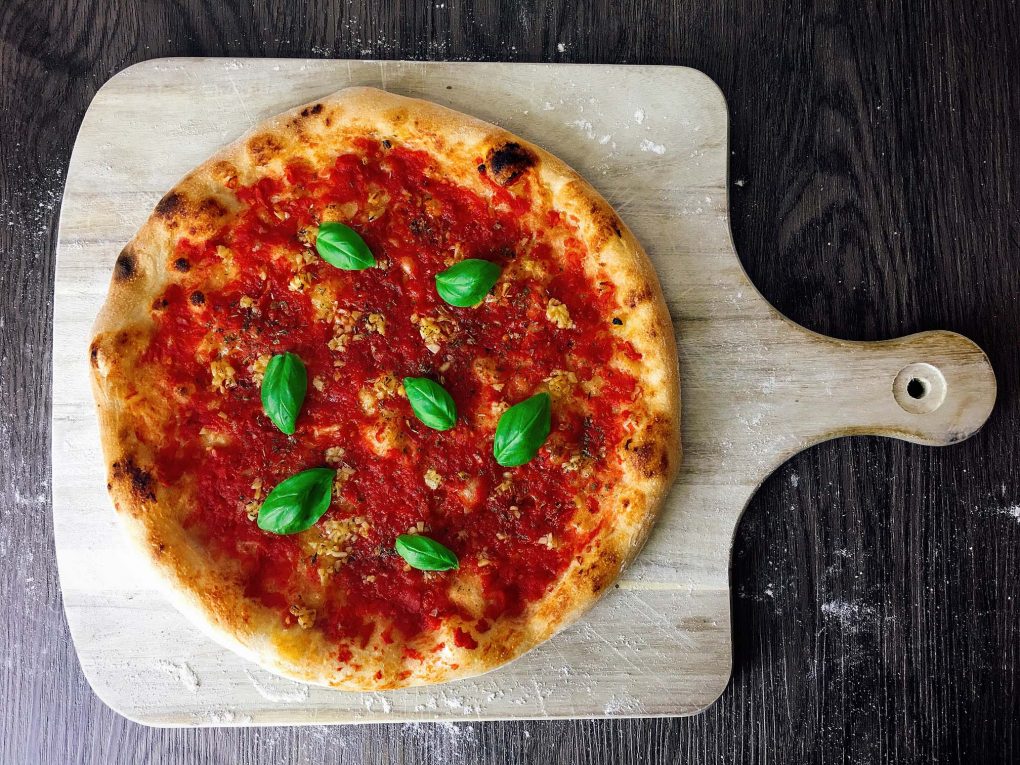 11
Cut into slices and serve hot.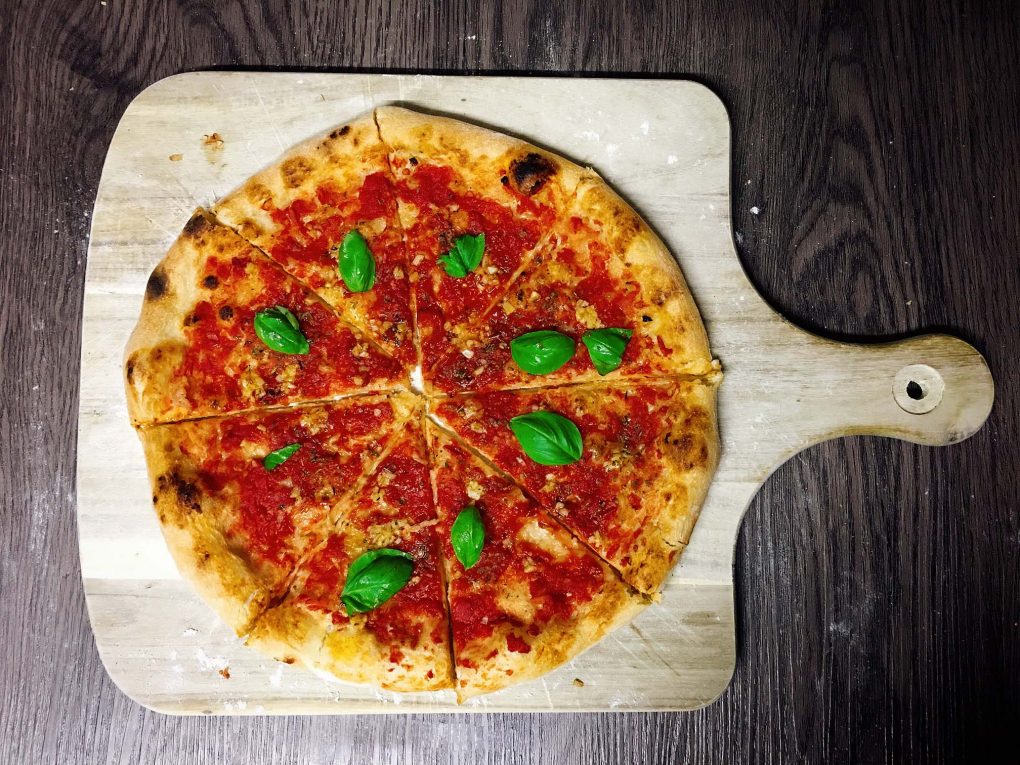 What is the Difference between marinara sauce and pizza sauce?
Often we get questions like "Is marinara sauce pizza sauce?". The marinara sauce is based on the Italian tomato sauce which has basically only 1 ingredient: fresh peeled San Marzano tomatoes. For the Marinara you only have to add some garlic, oregano and basil leafes.

How useful was this post?
Click on a star to rate it!
Average rating / 5. Vote count:
We are sorry that this post was not useful for you!
Let us improve this post!
Thanks for your feedback!