CategoryBaking, Delicious Recipes, Easy Recipes, Fingerfood, Homemade, Italian Recipes, Main Course, Mediterranean Recipes, Partysnack, Pizza, Toppings, Vegetarian Recipes
Difficulty
Beginner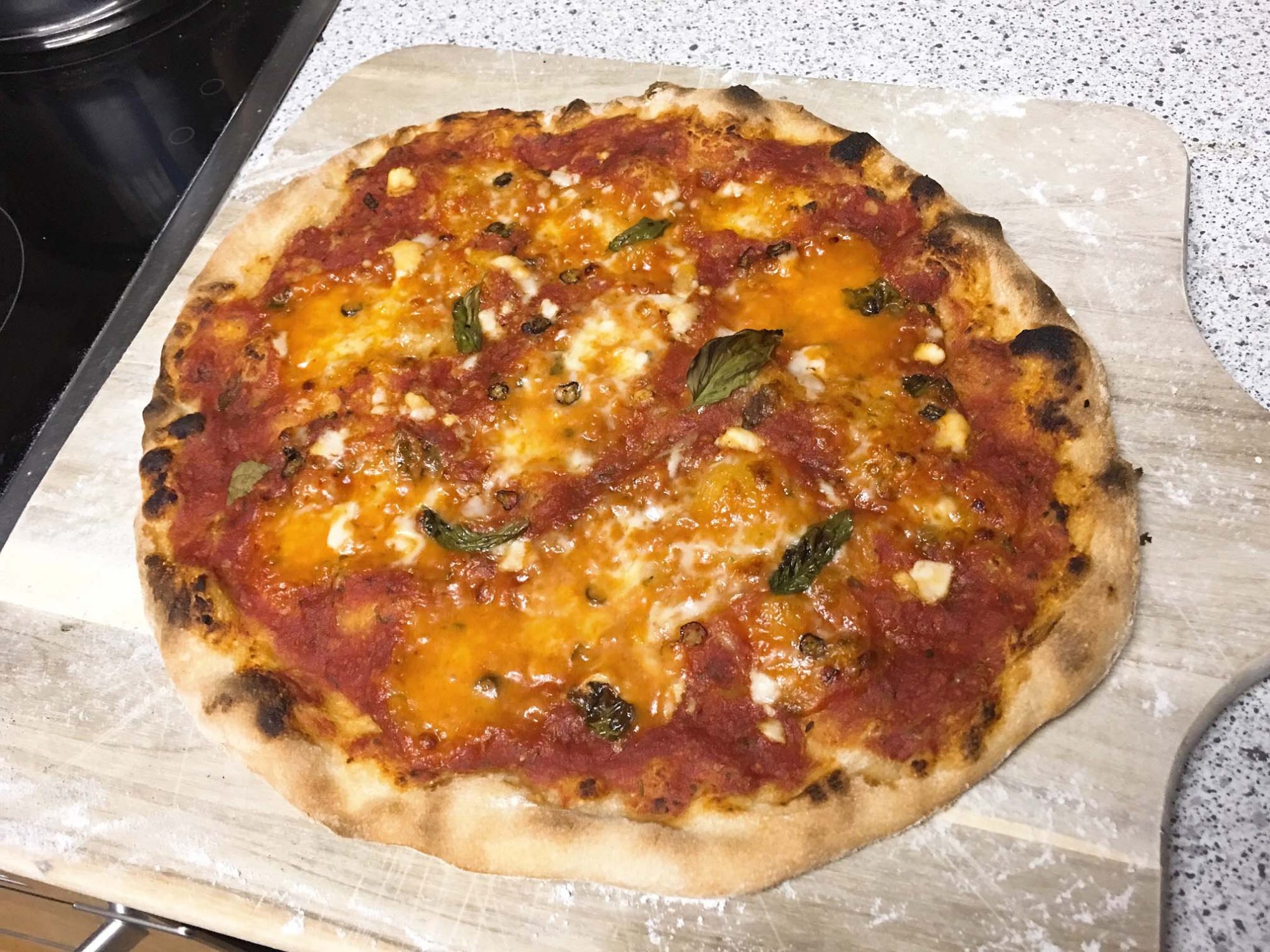 Authentic recipe for homemade Pizza Margherita. How to make this classic Neapolitan Pizza with only a few ingredients at home. Just having tomato sauce, mozzarella and basil as topping, this is probably the best known and oldest Pizza in the world. Very tasty!
Prep Time5 mins
Cook Time5 mins
Total Time10 mins
1
Make a homemade pizza dough according to our recipe for Italian pizza dough or alternatively use a store-bought pizza dough. A homemade pizza dough, of course, tastes much better than store-bought dough and should be preferred.
2
Shape the pizza dough with your hands into a thin round pizza.
3
Coat the pizza with the tomato sauce. Leave about 1 inch on the pizza rim.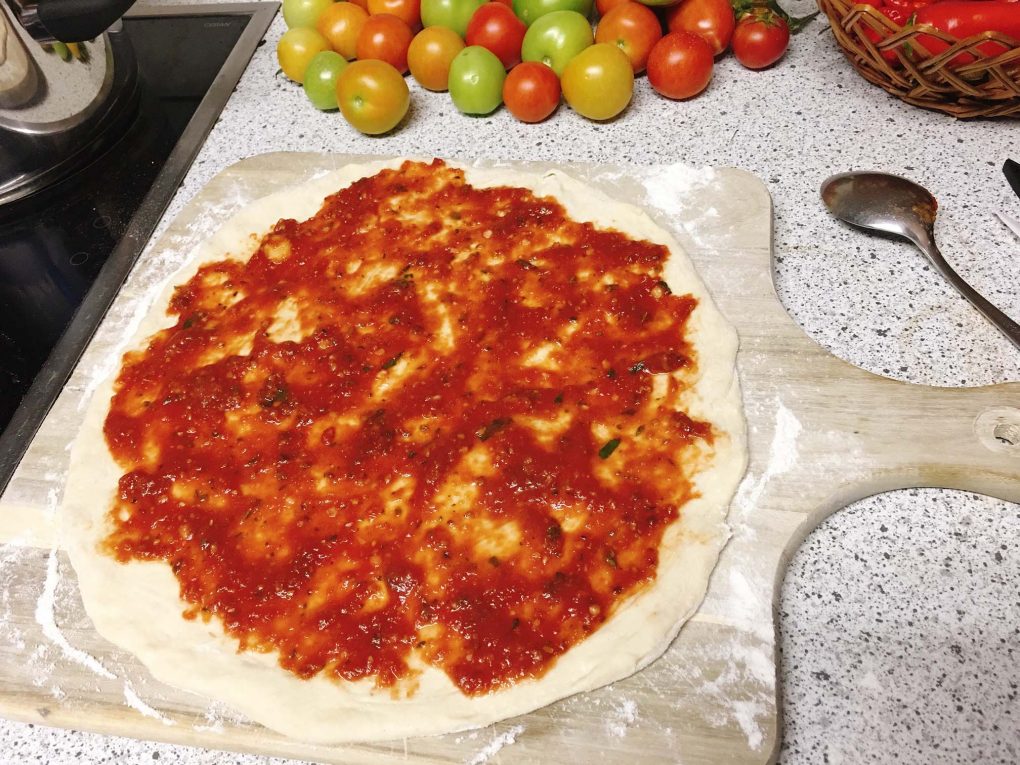 4
Cut the mozzarella into thin slices and spread on the pizza. If you like it more aromatic, just add some Parmigiano Reggiano.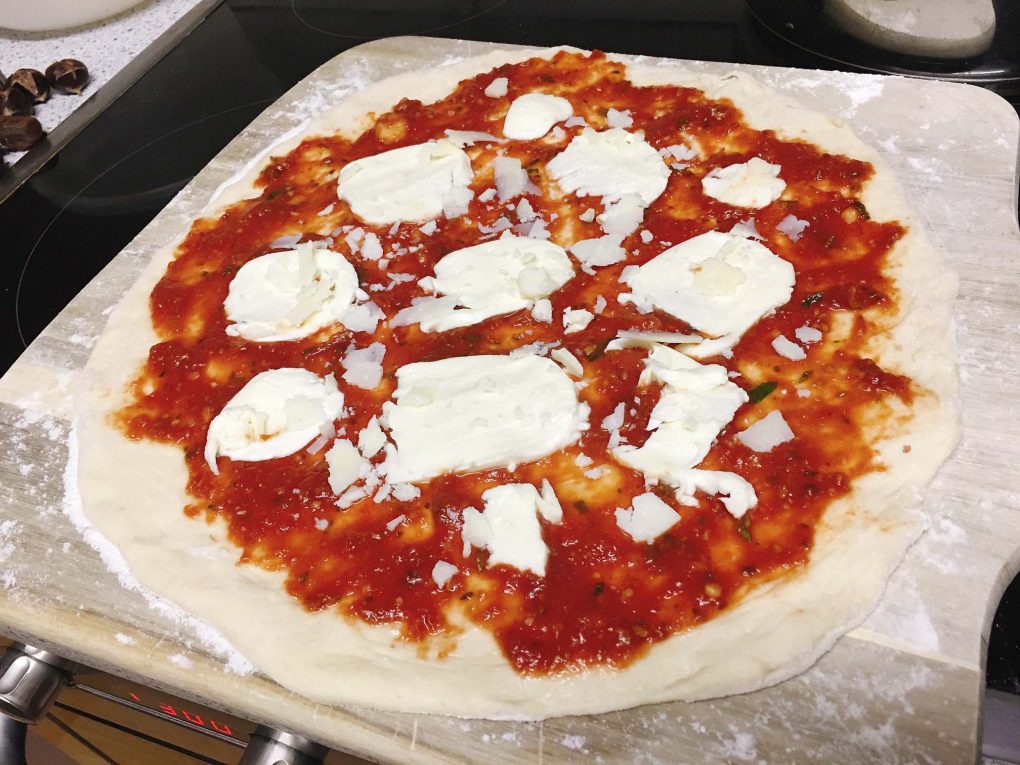 5
Drizzle with some Italian olive oil.
6
Pour some basil leaves on the Pizza Margherita. For a more intense basil taste add the basil after baking the pizza.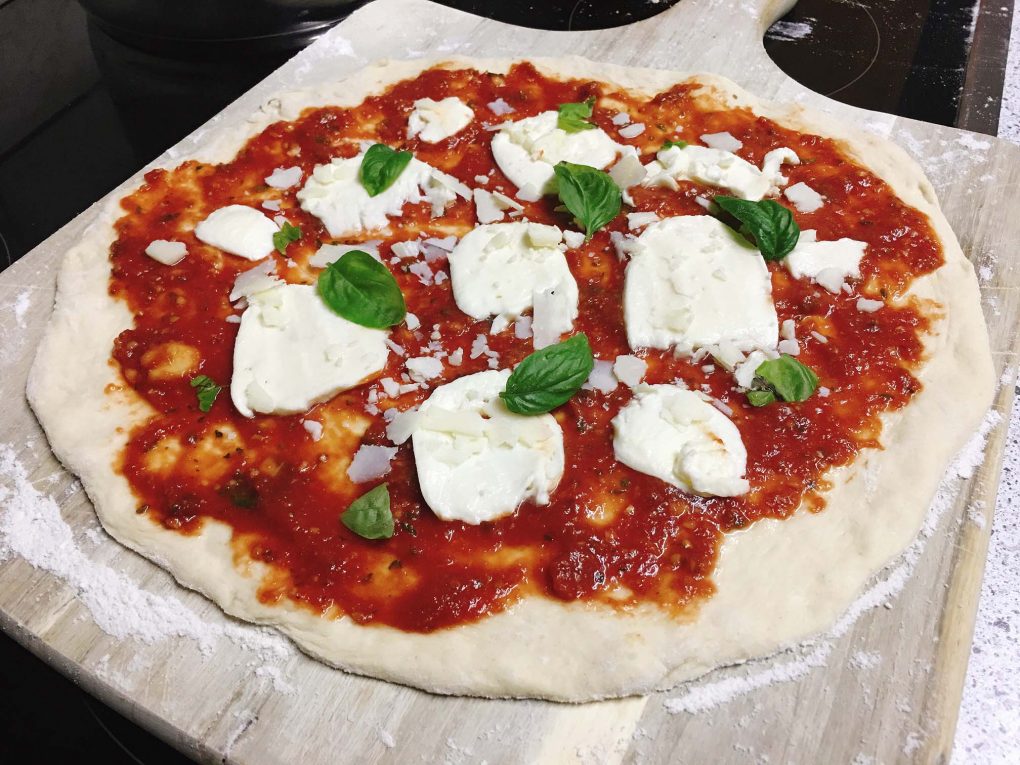 7
Bake in the oven for about 5 to 10 minutes at the highest temperature. The baking time depends enormously on the maximum temperature of the oven and the use of a pizza stone.
8
Pizza Margherita needs about 4 to 5 minutes at 300 degrees Celsius with a pizza stone. At 250 degrees without pizza stone, however, it takes about 10 minutes. A detailed guide to baking pizza can be found here: Bake the perfect pizza.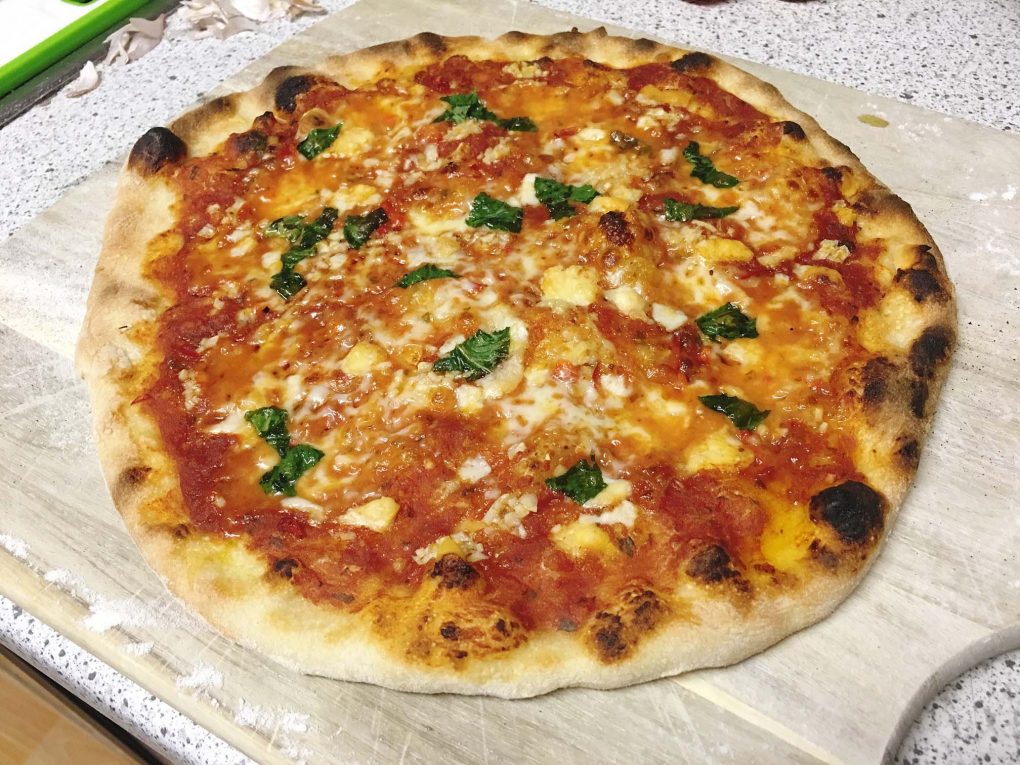 The Pizza Margherita is probably the oldest - still known - traditional pizza in the world. She was, according to legend, baked in 1889 for Queen Margherita of Savoy and reflects the colors of the Italian national flag. It is also known by the name Pizza Napoletana, which, however, may only be used for Pizza Margherita from Naples.
How useful was this post?
Click on a star to rate it!
Average rating / 5. Vote count:
We are sorry that this post was not useful for you!
Let us improve this post!
Thanks for your feedback!