CategoryBaking, Delicious Recipes, Easy Recipes, Fingerfood, Homemade, Italian Recipes, La Nuova Cucina Italiana, Main Course, Mediterranean Recipes, Partysnack, Pizza, Snack, Toppings
Difficulty
Beginner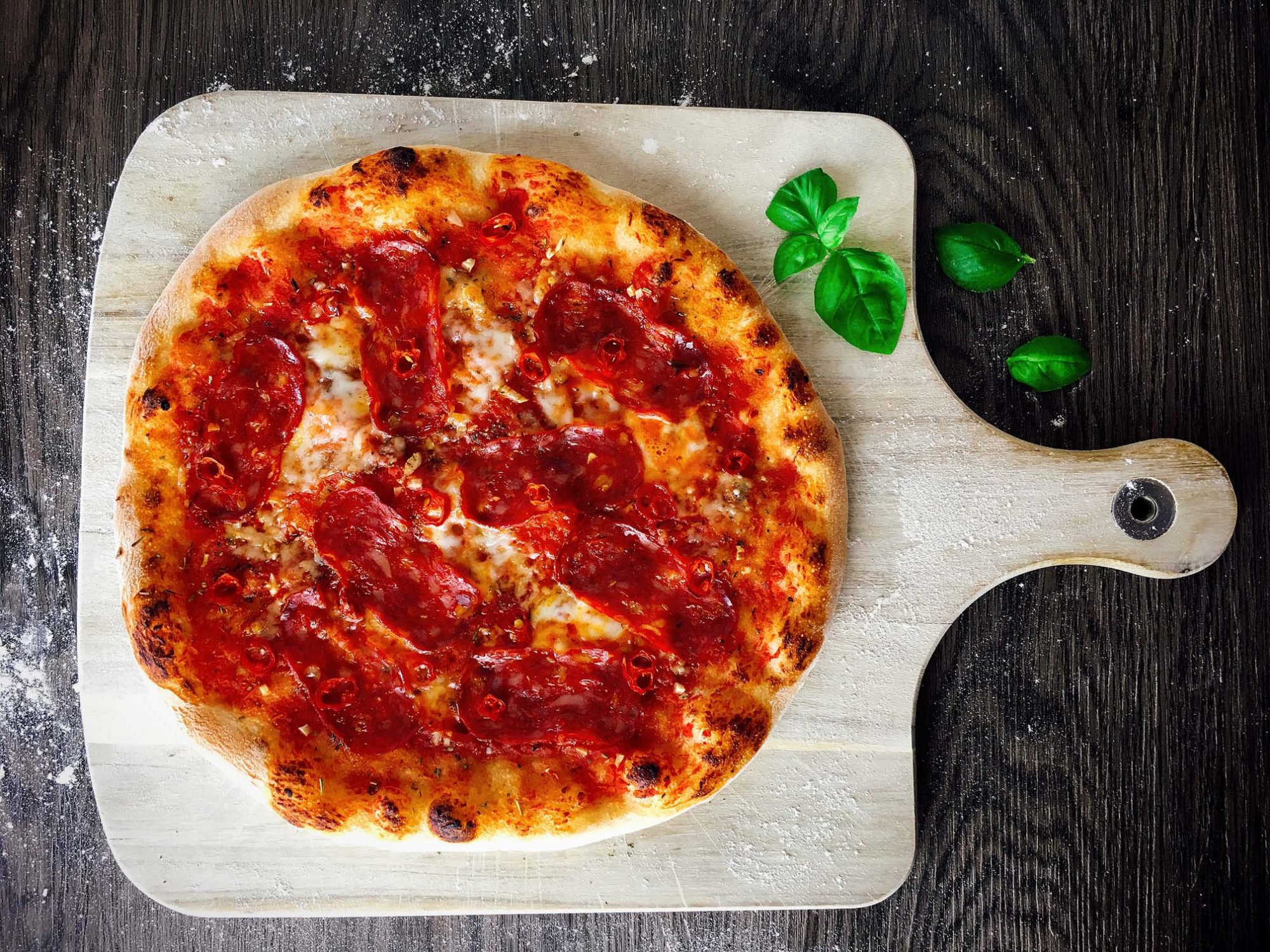 Recipe for Pizza Calabria with Spianata Calabrese Piccante. A delicious specialty with Italian salami from Calabria. As the Piccante suggests in the name of the salami, the Spianata Calabrese Piccante contains 5 to 10 percent of spicy Calabrian chili. The chili variety is the "Calabrese Piccante", a round, medium-caliber Chili from Calabria. One of my favorite pizza toppings, just delicious!
Prep Time5 mins
Cook Time5 mins
Total Time10 mins
275
g
Italian pizza dough
8
Slices Spianata Calabrese Piccante (spicy Calabrian salami)
2
Spread the pizza with tomato sauce and season to taste with Italian herbs. Add some finely chopped garlic to taste.
3
Cut the mozzarella into thin slices and spread on the pizza.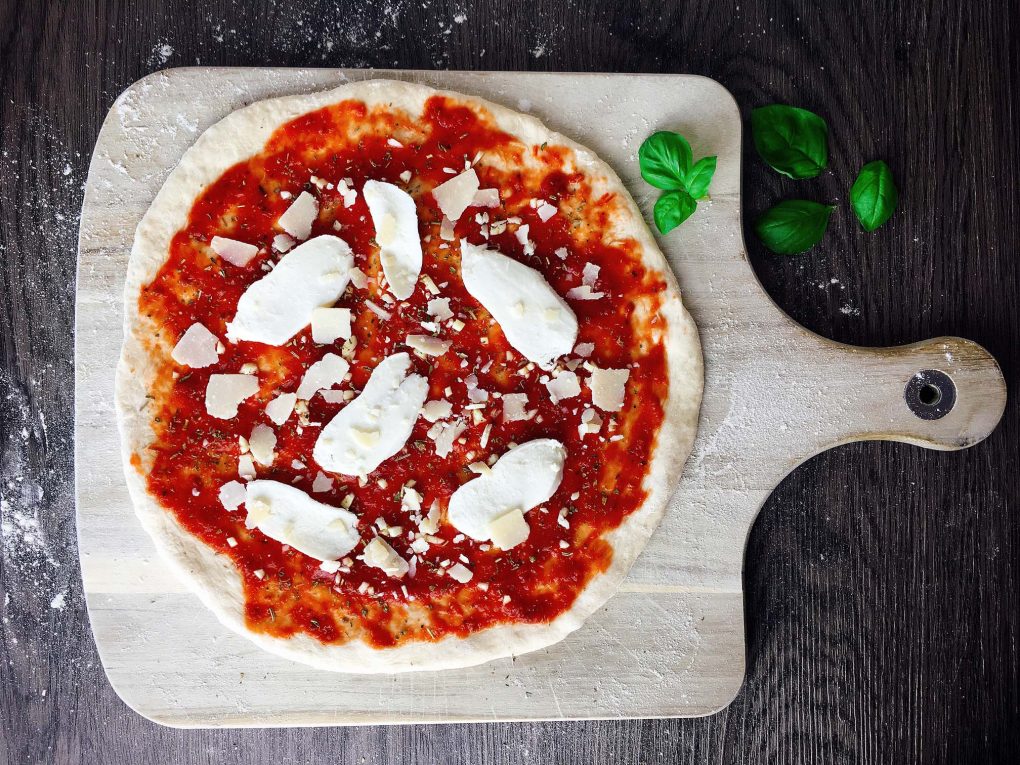 4
Cut the calabrian chillies into fine rings and spread on the pizza. Alternatively, other chillies or chilli powder can be used.
5
After that, cut the Spianata Calabrese Piccante into thin slices and add it too.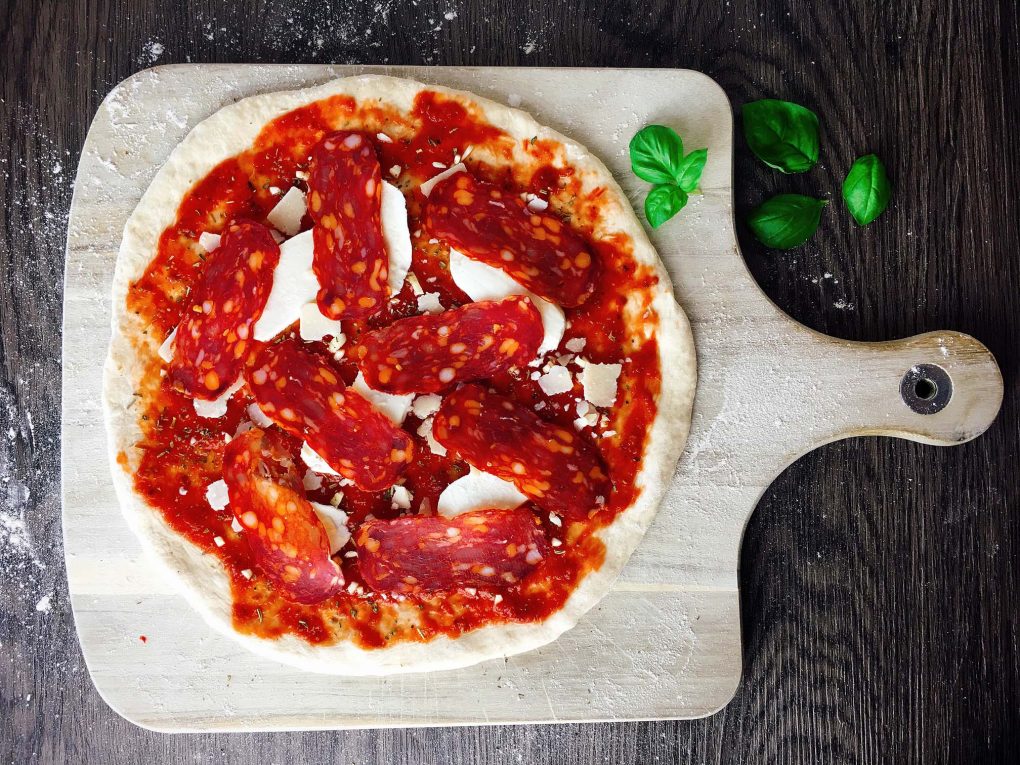 6
Place in the oven - preheated to the highest temperature - and bake for about 5 to 12 minutes. The baking time depends on the temperature and the use of a pizza stone or pizza steel. Here is a guide to pizza baking at home.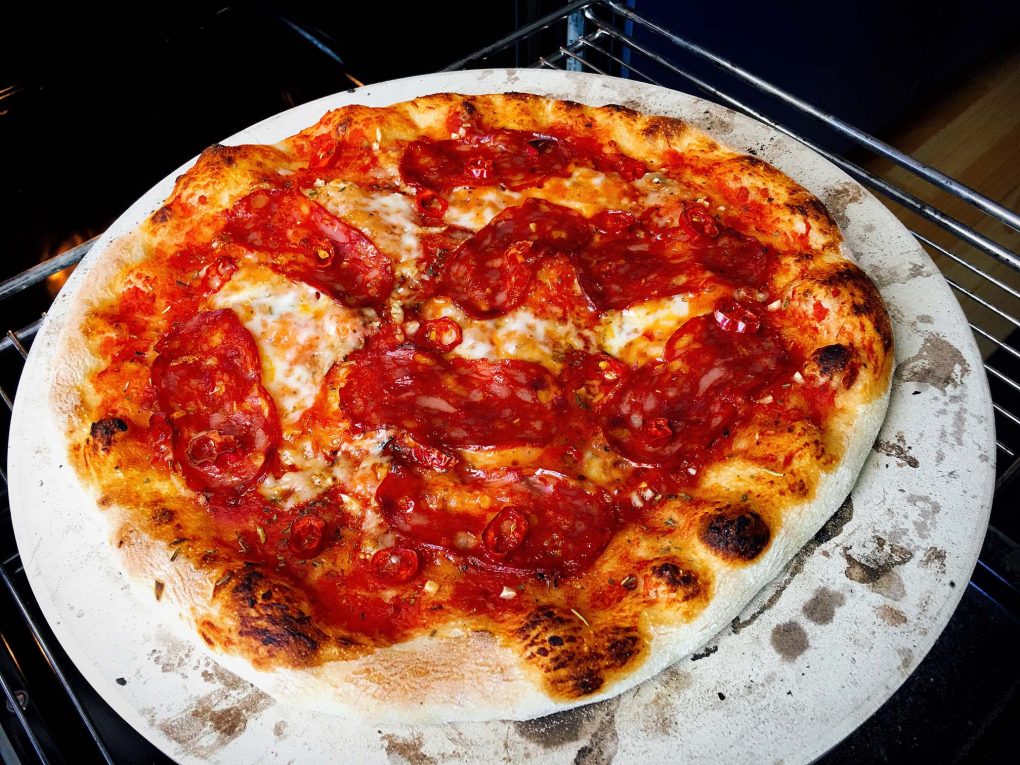 7
After baking garnish with a few fresh basil leaves and serve hot.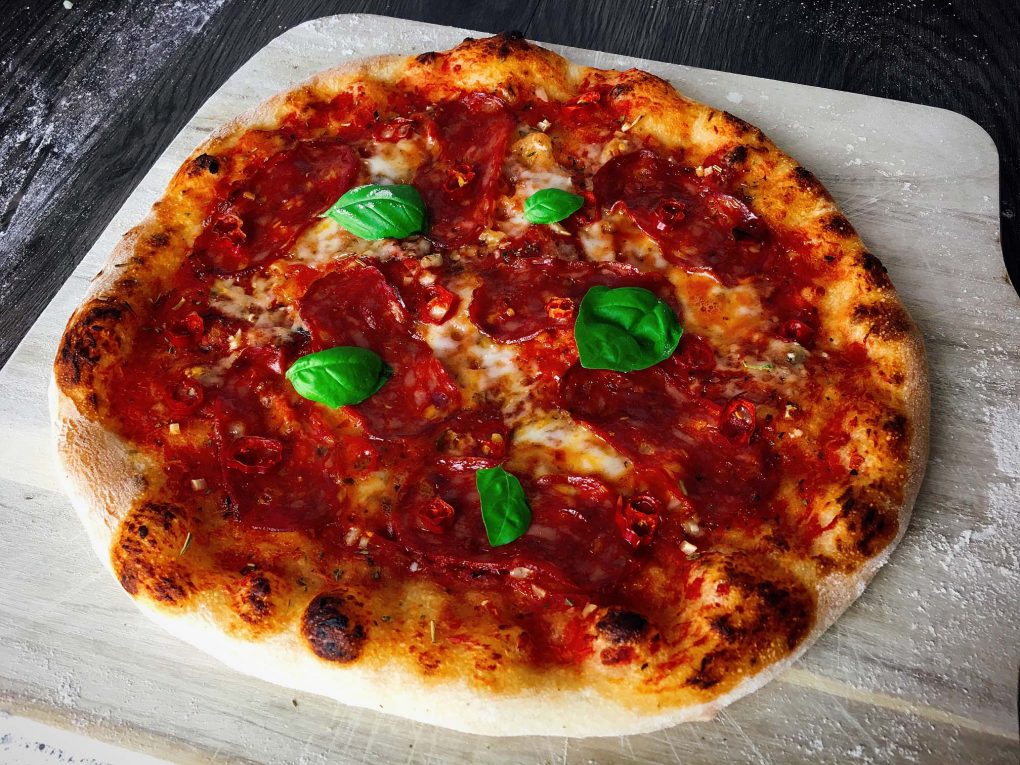 8
Good appetite!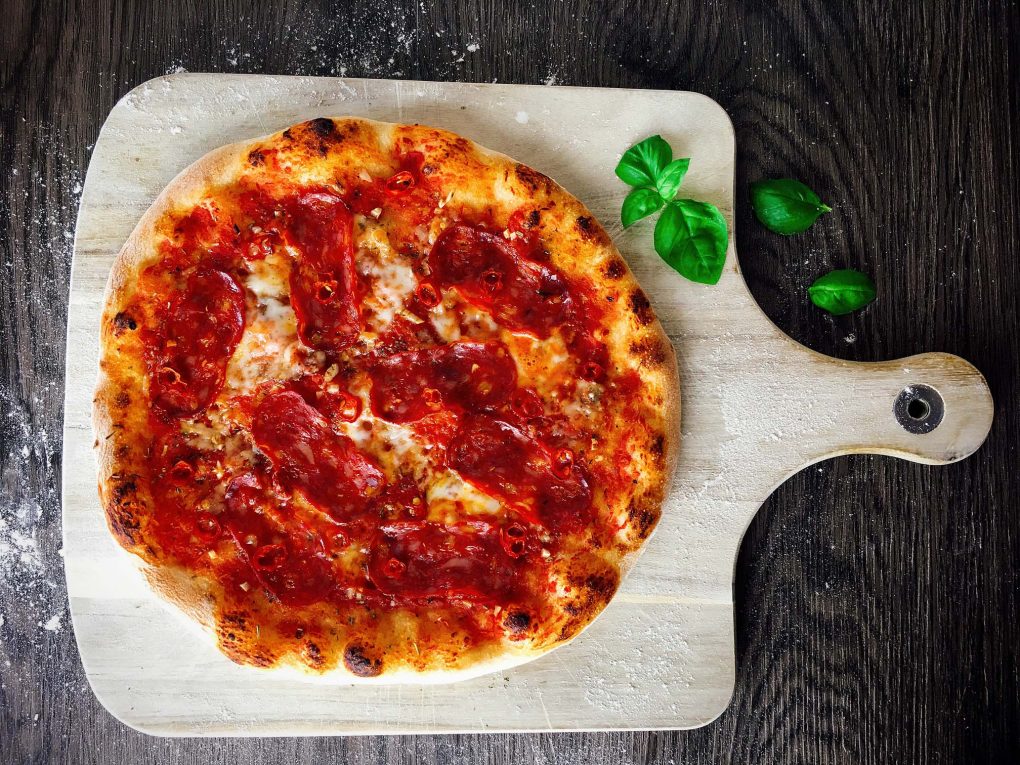 How useful was this post?
Click on a star to rate it!
Average rating / 5. Vote count:
We are sorry that this post was not useful for you!
Let us improve this post!
Thanks for your feedback!