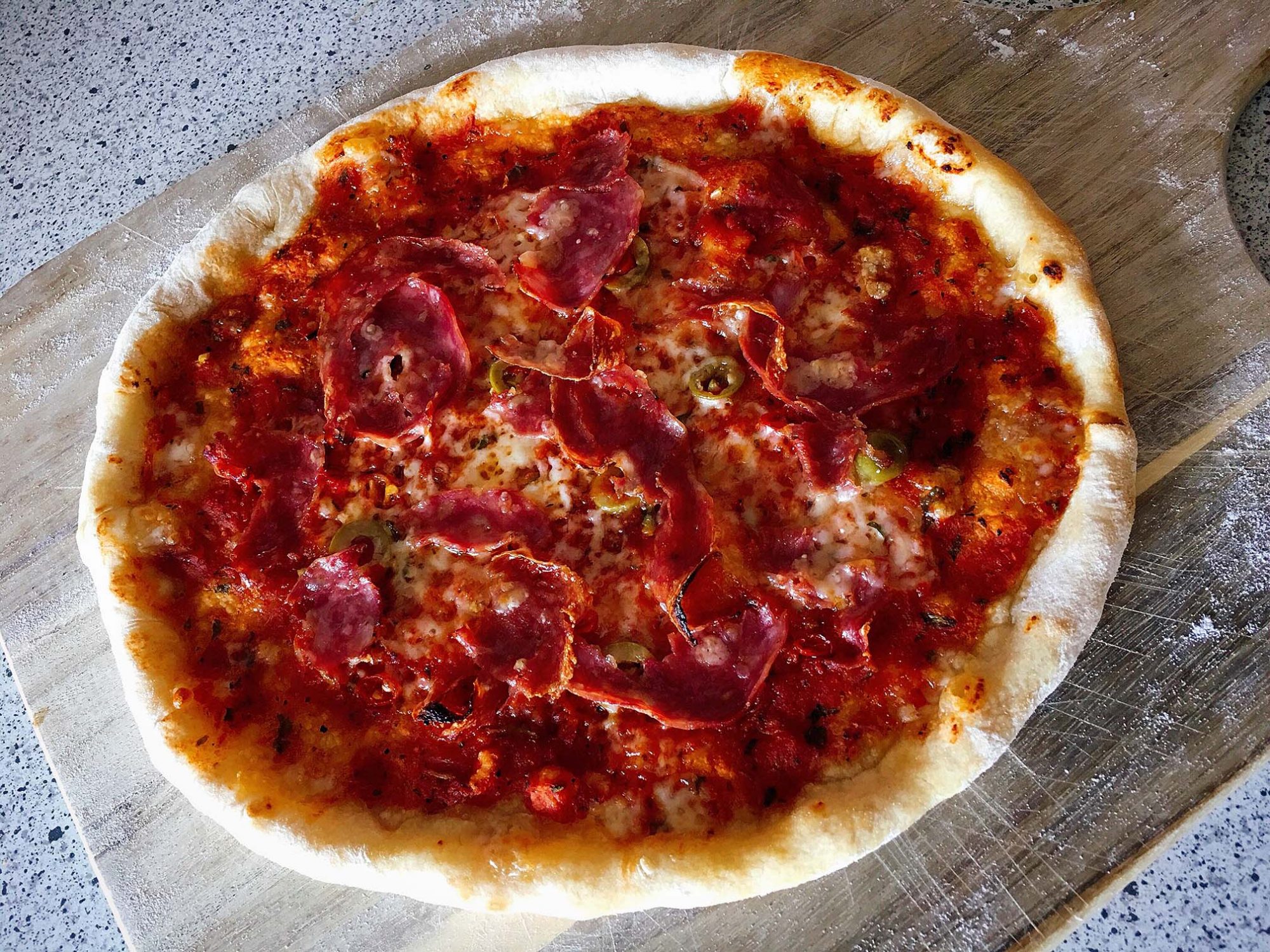 Recipe for a delicious italo american pizza with filled cheese crust. This cheesy delicacy is particularly popular in America and well known by Pizza Hut. You can also make it with ease at home. The homemade version is called Cheesy Crust or Stuffed Crust. The filled cheese crust also tastes delicious with fresh chillies in it. Pizza Hut also makes double cheesy crust pan pizzas which is a combination of their Stuffed Crust and their Original Pan Pizza.
Prep Time5 mins
Cook Time10 mins
Total Time15 mins
Mozzarella, Provolone Piccante or other pizza cheese
For the stuffed crust
Mozzarella or other cheese to taste
Optional ingredients
Fresh chili peppers or chili powder
Parmigiano Reggiano (parmesan)
Additional toppings according to taste
1
Make a homemade dough using our pizza dough recipe or alternatively use a store-bought dough. A homemade dough, of course, tastes better than a store-bought dough and should be preferred.
2
Shape the dough into a thin, round pizza with your hands. The diameter should be about 13 inch.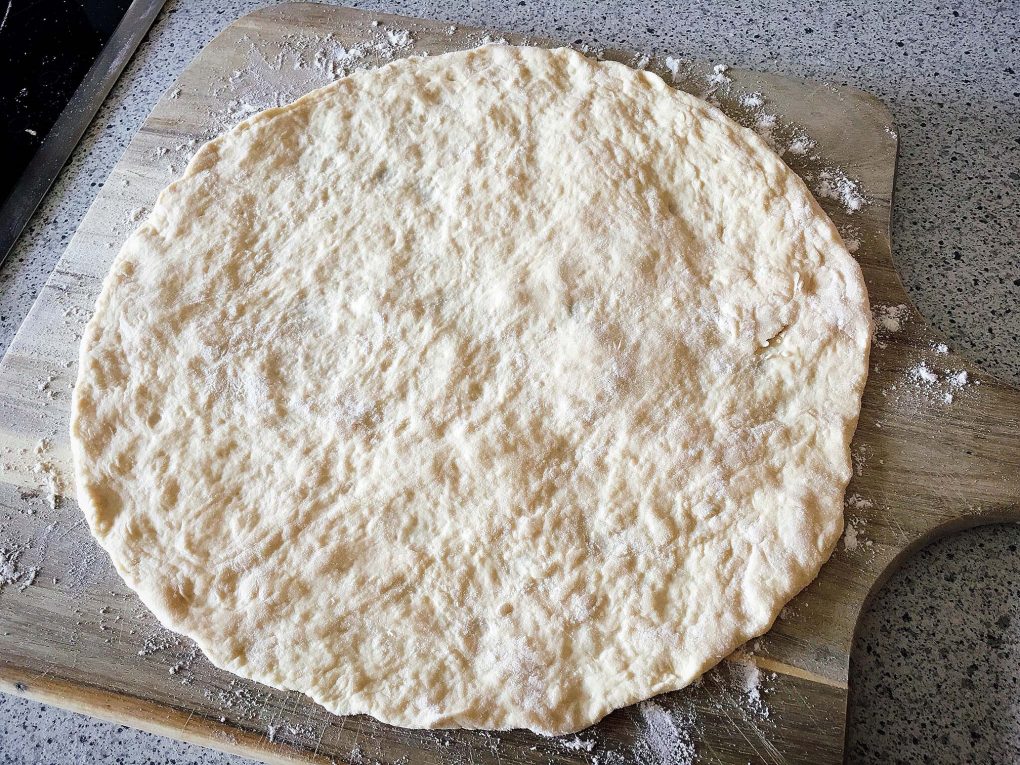 3
Cut the mozzarella or other cheese with a knife into thin strips.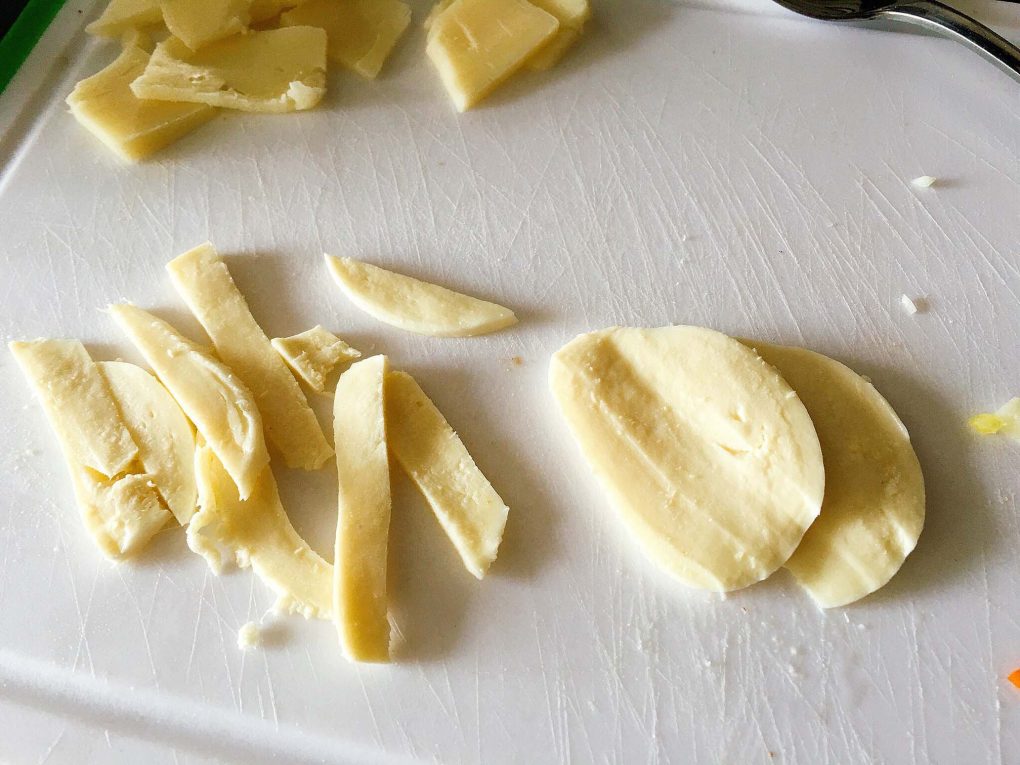 4
Place the cheese strips about one centimeter from the outer edge around the dough.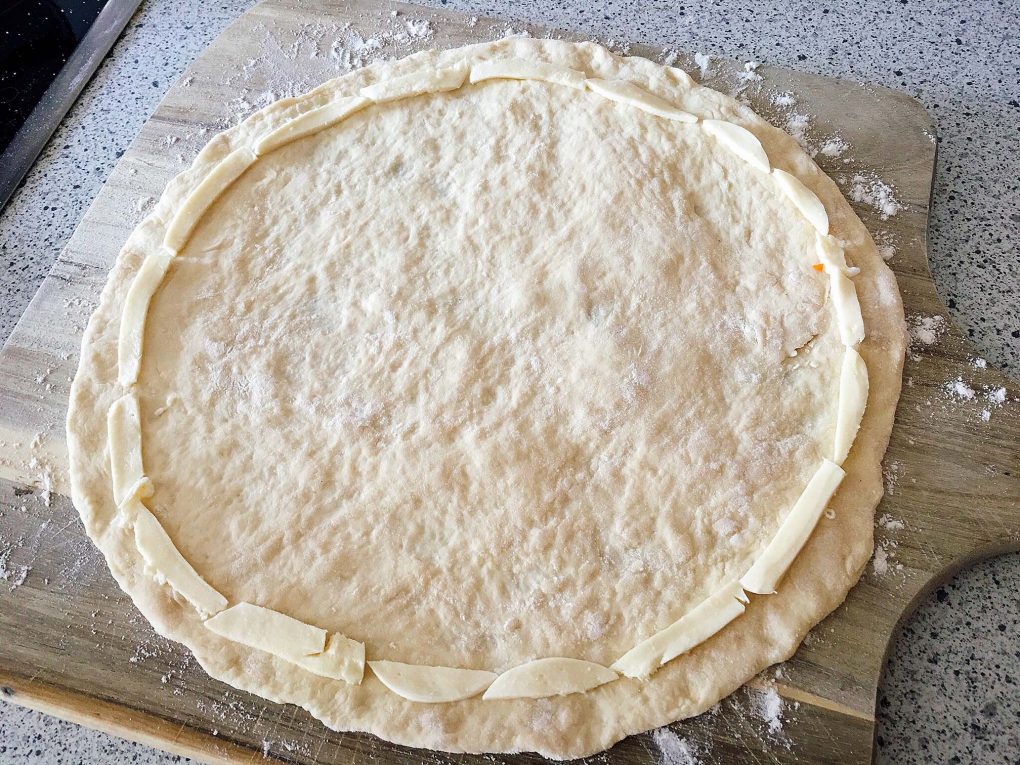 5
If you like it spicy, add finely chopped chilies to the cheese. The chilies taste very good together with the cheese and create a nice contrast.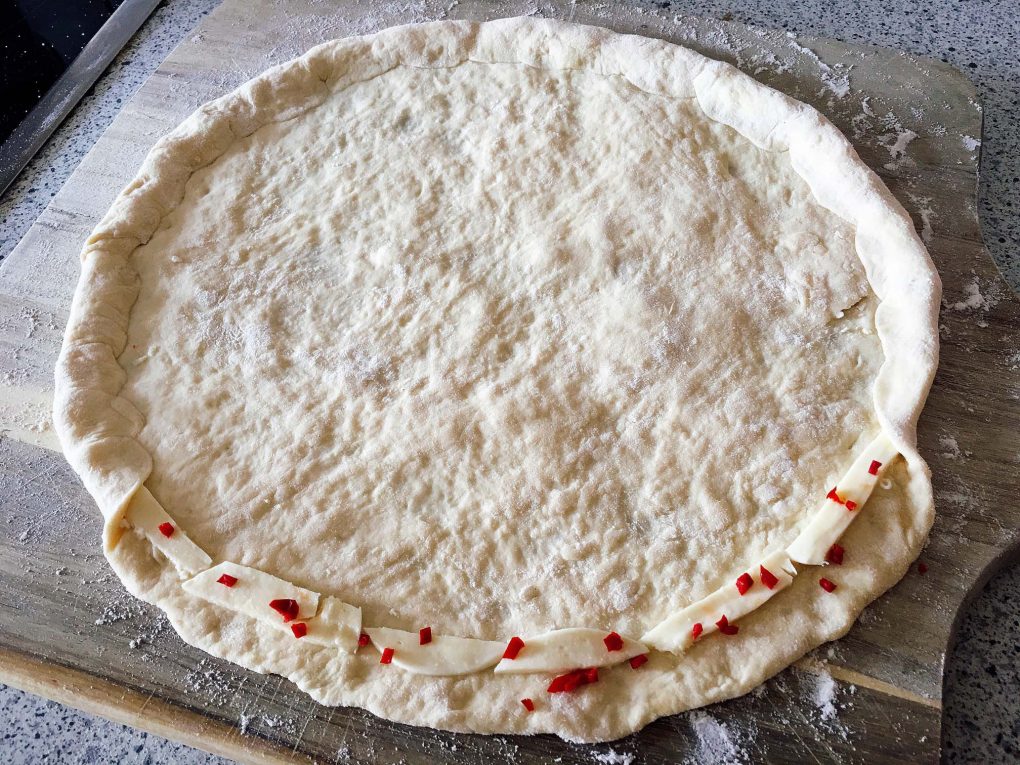 6
Fold the edge of the dough over the cheese strips and press firmly. This prevents the cheese from running out of the edge during baking.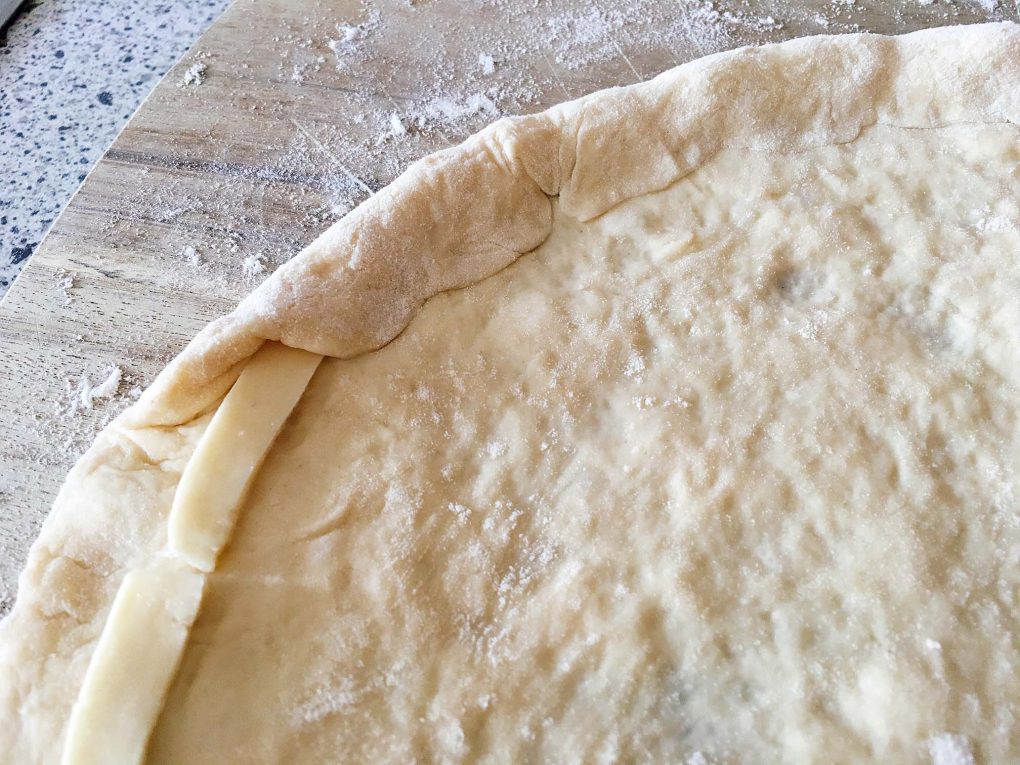 7
Fold until the cheese is completely covered with dough.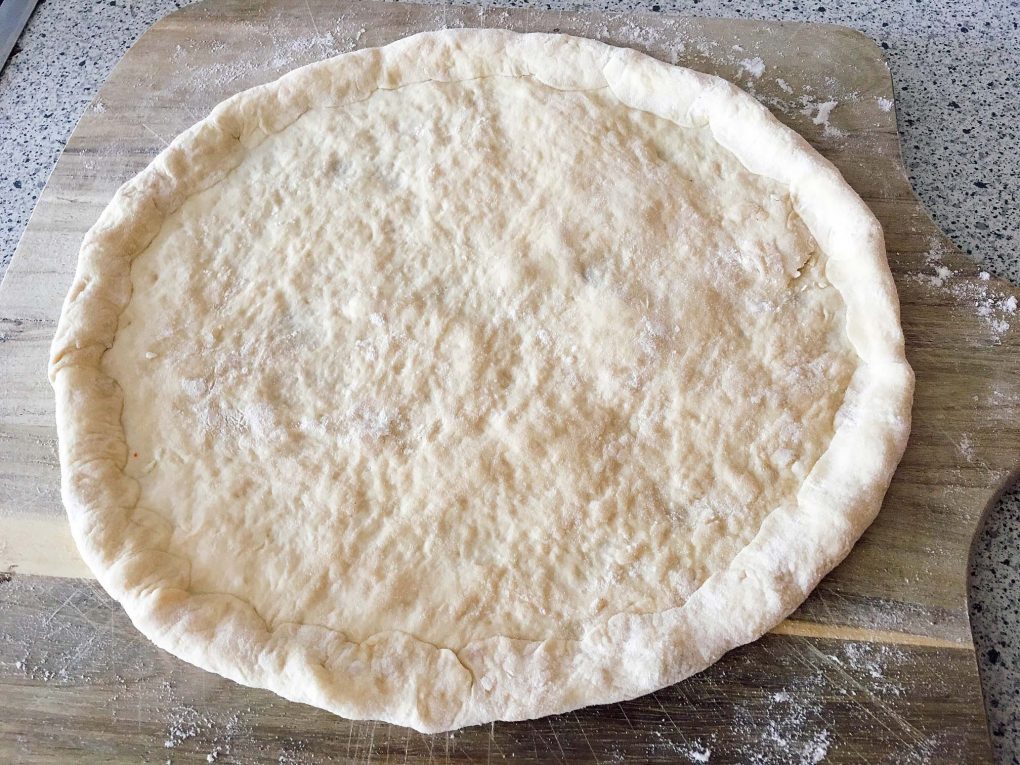 8
Coat the dough with tomato sauce. Leave about 1 inch on the pizza rim. A recipe for homemade tomato sauce can be found here: Homemade tomato sauce.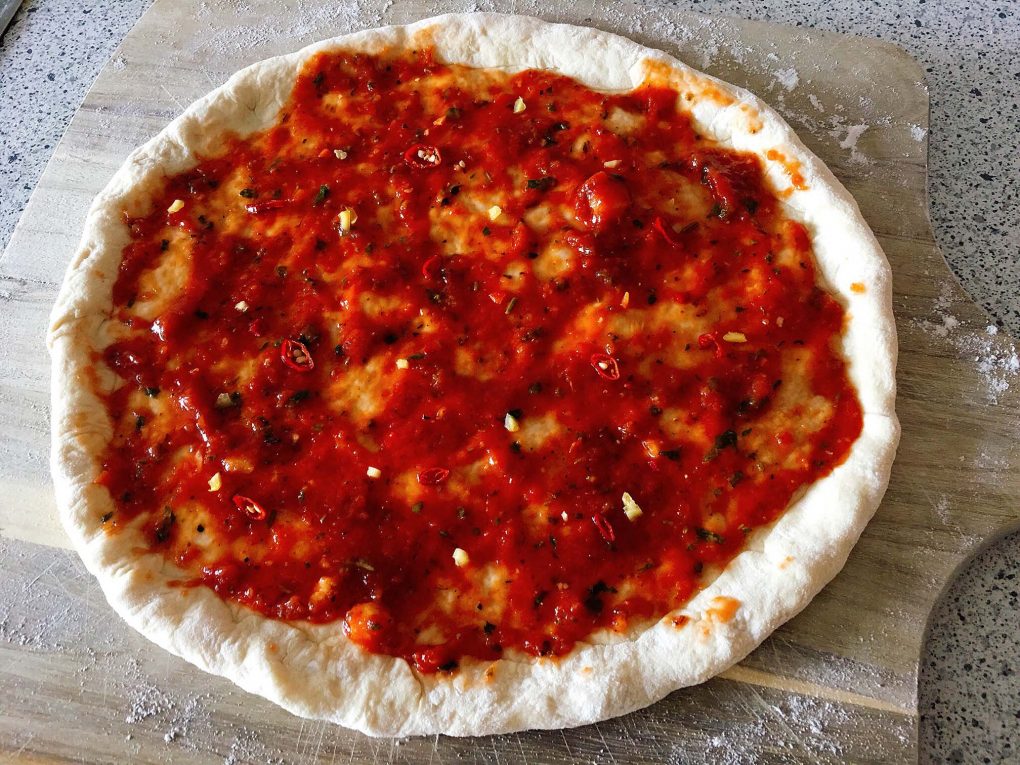 9
Spread the cheese on the tomato sauce. We prefer a mix of Mozzarella and Provolone Piccante or Parmigiano Reggiano. A detailed excursion into the cheese world and suitable pizza cheese can be found here soon: Which cheese is the best for pizza?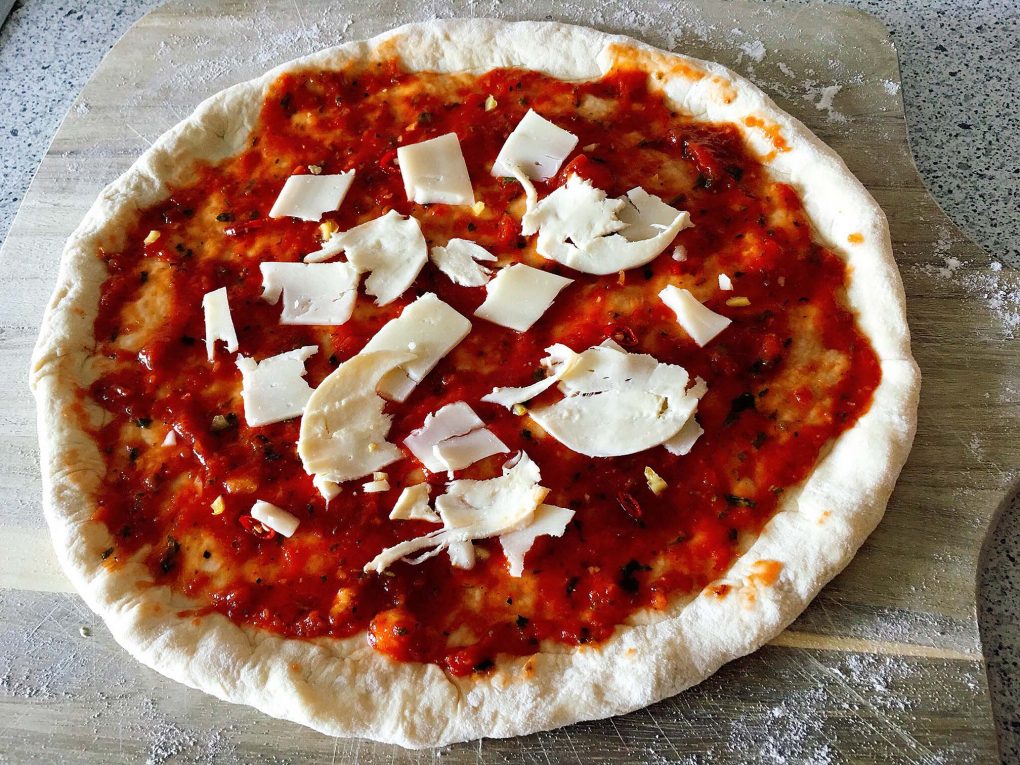 10
Top with other ingredients to taste. Italian salami and fresh spicy chili peppers are particularly delicious in combination with the cheesy crust.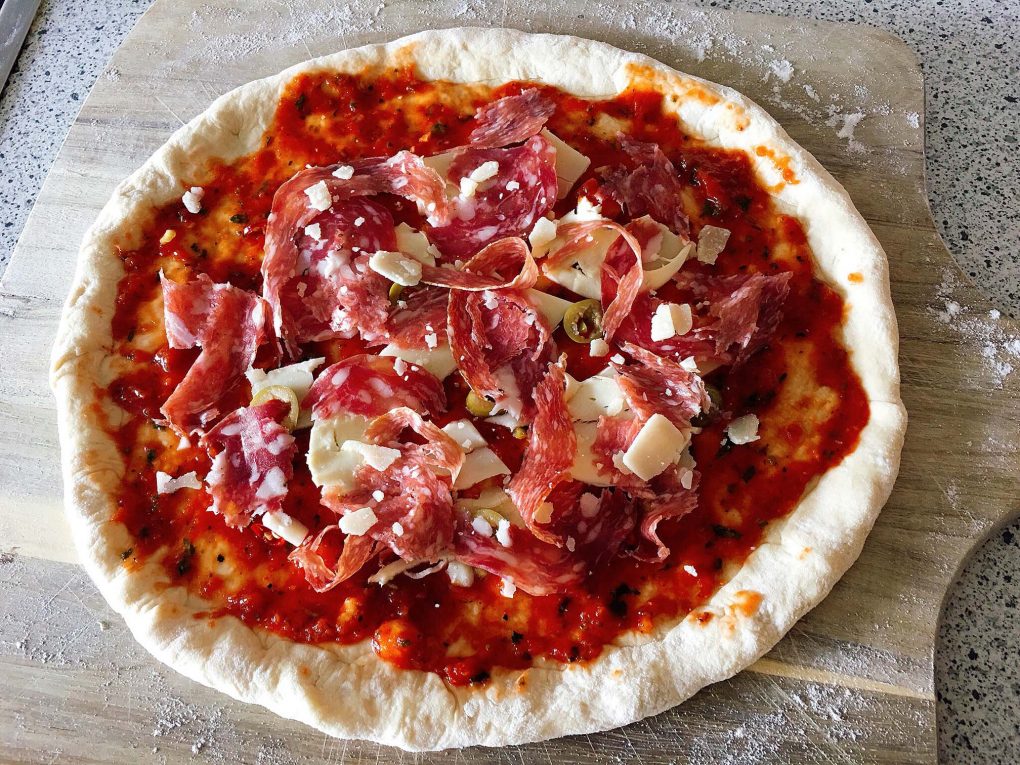 11
Add some Parmigiano Reggiano (parmesan) for more flavour.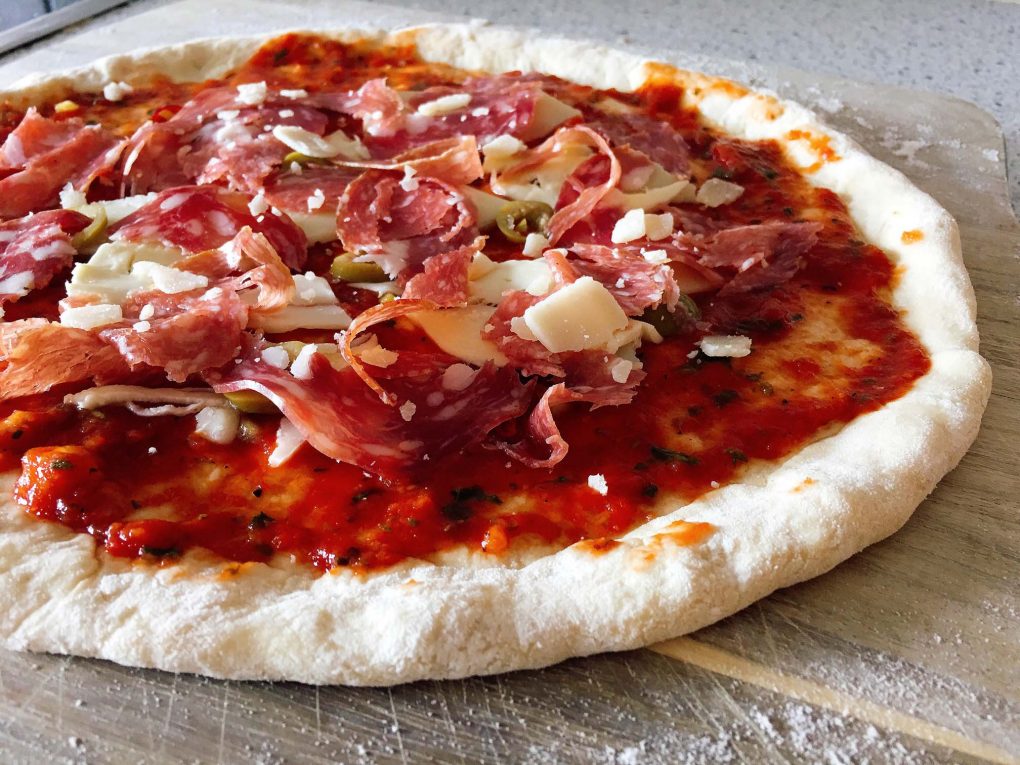 12
Bake in the preheated oven for about 4 to 12 minutes at the highest available temperature of your oven. The baking time depends very much on the temperature of the oven and the use of a baking stone or steel. A detailed guide to pizza baking can be found here: How to bake the perfect pizza at home.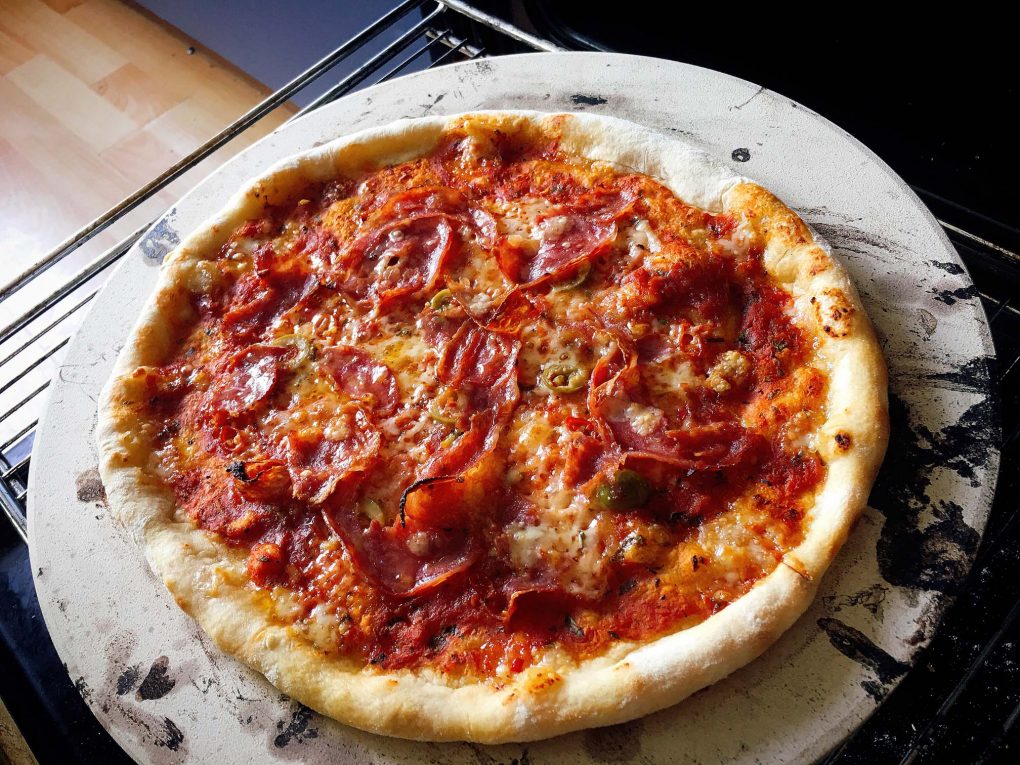 13
The best way is to use a pizza roller or a knife for cutting the cheesy crust.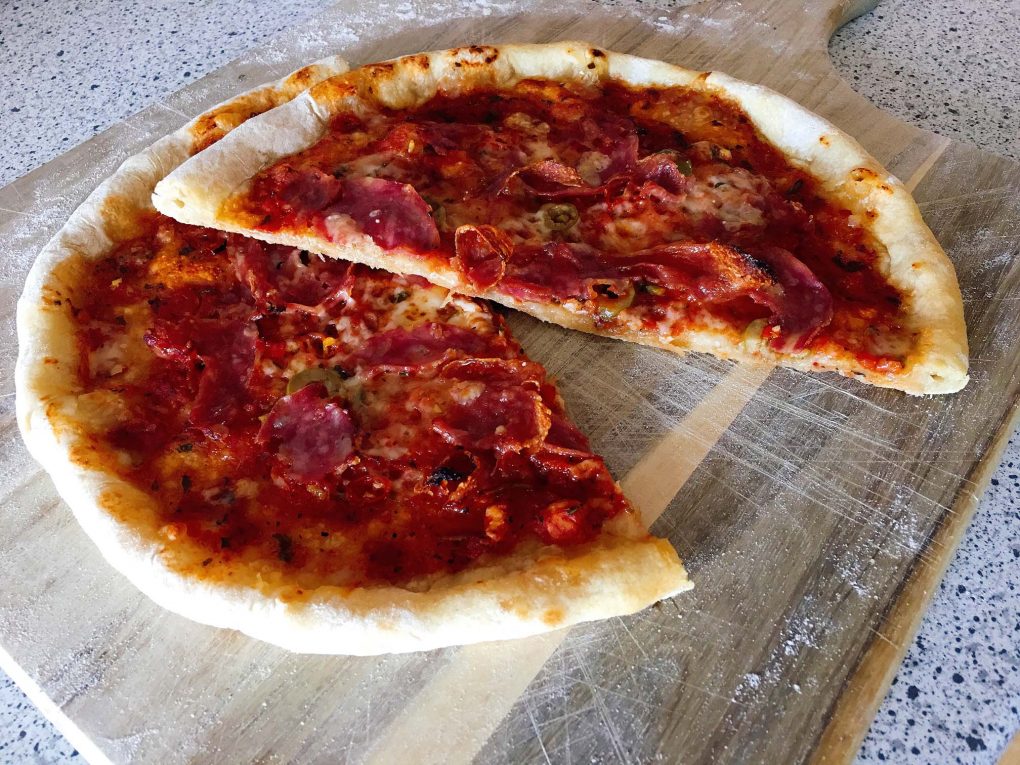 14
The cheese should easily run out of the edge when cutting. Yummy! Sooo delicious!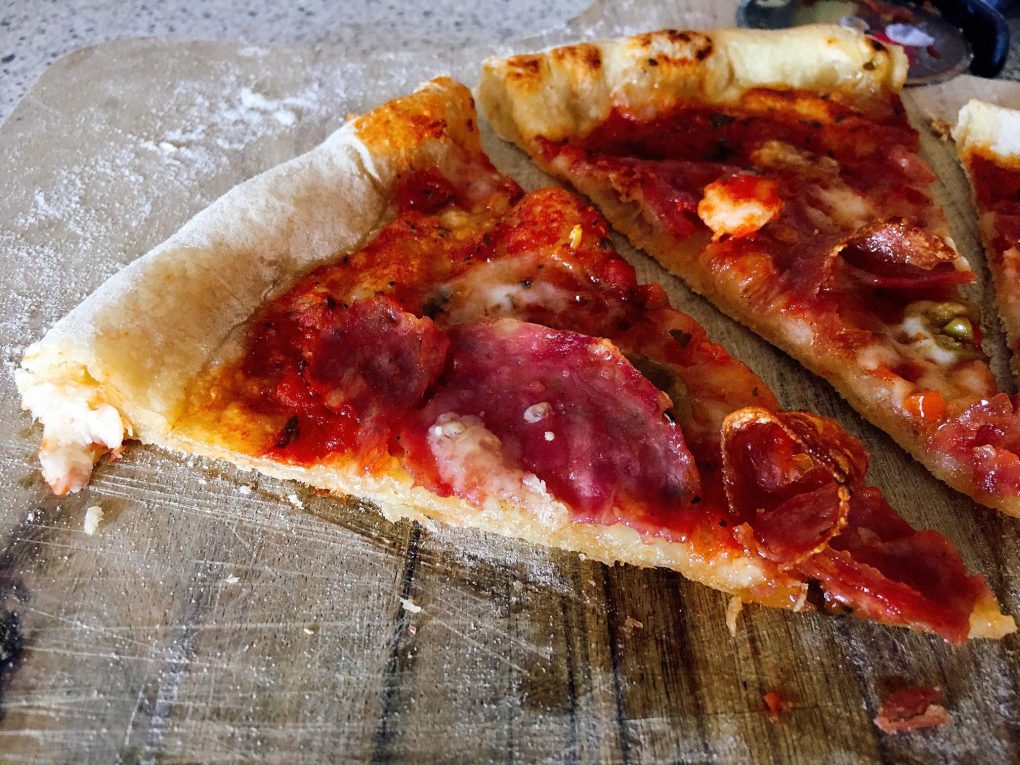 How useful was this post?
Click on a star to rate it!
Average rating / 5. Vote count:
We are sorry that this post was not useful for you!
Let us improve this post!
Thanks for your feedback!